Hello all! Welcome back to Firefighter Friday!
A lot of the firemen my husband works with are on the paleo diet, so I'll be incorporating more of these type of recipes into my Friday posts….beginning with today's delicious cookies….
….these babies are not only gluten-free and grain-free, but they are SUGAR-FREE!….
…I actually didn't know if this recipe would work structurally, technically, aesthetically, or palatably….but it did….
Please note the new recipe format….all of the nutritional information (as well as Weight Watchers points) is located at the bottom of the recipe box.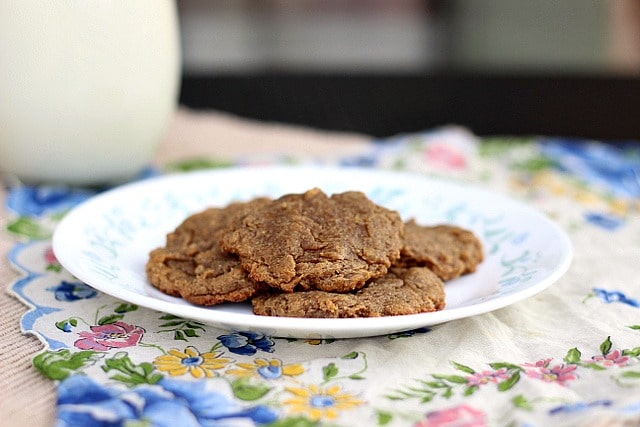 These really are a healthy and tasty way to get a cookie fix, but please be aware that they are NOT the sweetest cookie. If you'd like to add a touch more sweetness, you can add a bit of stevia to the batter.
The nutmeg is a delicious addition that compliments the flavor nicely!….and these are suitable for all tastes including vegan, gluten-free, candida-friendly, grain-free, and paleo (if using the almond butter).
I hope you all are enjoying reading (and possibly trying) these recipes as much as I'm enjoying making and posting them.
Have a happy weekend!
Shared with: Allergy Free Wednesday, Wheat-Free Wednesday, Gluten-Free Friday
Tagged: Cookies, Gluten-free, Grain-free, Healthy, Paleo, Peanut butter, Sugar-free, Vegan