A great pizza sauce recipe has eluded me for years.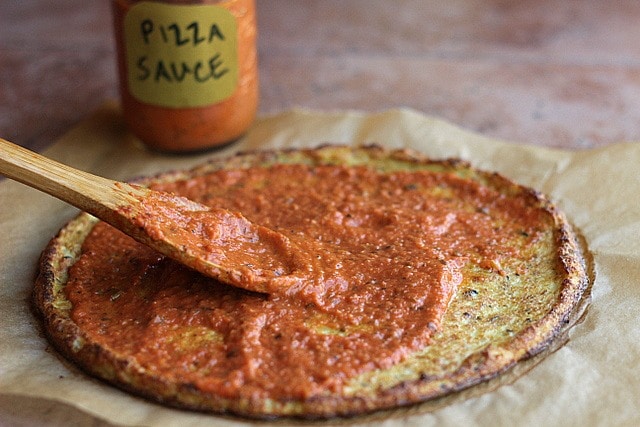 I grew up with a dad that often made his own dough and sauce, so I'm a bit of a pizza snob.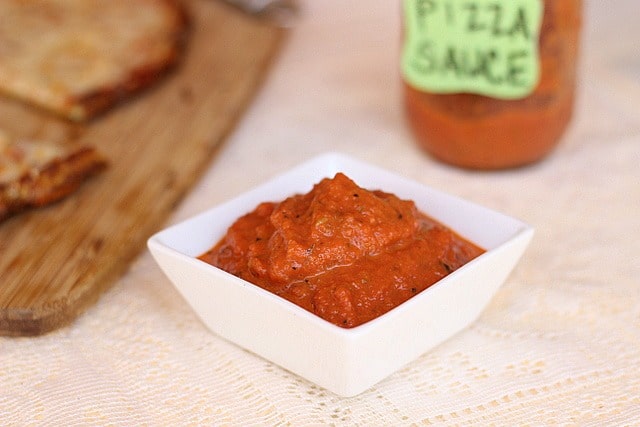 I swear I've been through dozens of recipes, but I could never seem to find the right balance of sweetness, tang, and spice….until now. This sauce has the exact combination of spices and flavor that perfectly compliment any Italian pie, and we use it on every. Single. Pizza.
Bubbling away….
…blending with my immersion stick…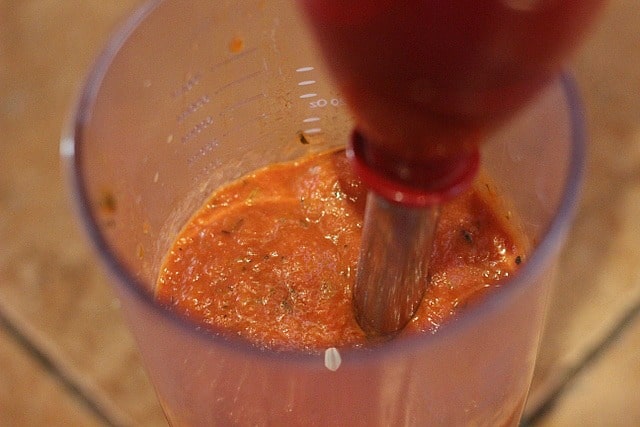 …and the finished product…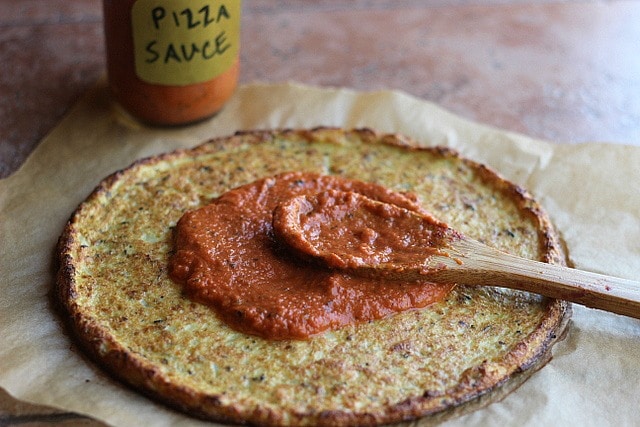 …this sauce is so tasty, I even dip my pizza into it…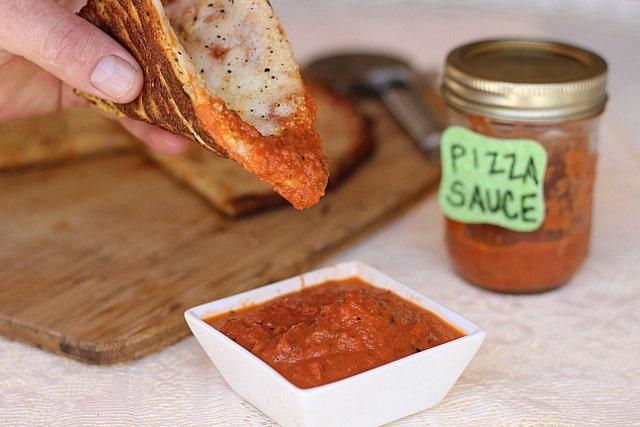 …thank you Mr. Goslin for your helping hands with this shoot.
The pizza you're looking at is my cheese-free version of the popular Cauliflower Pizza Crust…I'll have that one up on Monday for those of you that were asking about it.
If you can't wait till Monday, give my Zucchini Pizza Crust a go!
What's your favorite way to top your pizza?
I enjoy A LOT of veggies on mine. Mushrooms, red onion, green pepper, kalamata olives, and some fresh basil when it comes out.
Shared with: Wellness Weekend