Well, hello there…
…many of you regulars might be wondering why I'm posting on a Saturday?
Well, to dive into a bit of my recent drama, my blog literally went to sh*t this past Tuesday, leaving me challenged in more ways than one. This glitch was among a series of mishaps going on around me, so I've been emotionally drained, to say the least.
Being unable to access anything on the backend of things here and losing work in the process made for a stressful time, but I'm happy to say things are getting back to normal now.
One of the recipes that went the way of the dodo bird was my recent red lentil pizza crust, which I had posted Monday.
Given its popular nature on my Instagram and with my family in general, I wanted to be sure I re-posted it when able, so here I am!
Redundantly, I will tell you that this has been a favorite around here lately, particularly, with me and Natalie.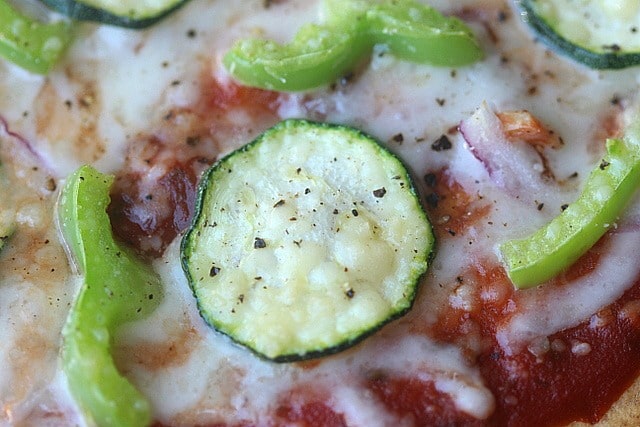 It's easy to make, allergy-friendly, and the lentils pair surprisingly well with Pizza Sauce and cheese. I also enjoy it topped with Homemade Pesto and sliced cherry tomatoes.
However you like your pizza, I think you will enjoy this modern update!

Red Lentil Pizza Crust....Take Two!
Ingredients
¾ c. red lentils, soaked 1-24 hours
½ c. water
1 garlic clove
½ t. dried basil
½ t. oregano
¼ t. sea salt
½ t. baking powder
Instructions
Rinse and drain soaked lentils.
Preheat oven to 425 degrees.
Blend or process all of the ingredients until very smooth.
LIne one large or two small baking sheets and lightly spray them with oil
Pour the batter onto the sheet(s).
Spread out until it is about ⅛-1/4 inch thick.
Bake for 20 minutes.
Top with sauce, cheese, veggies, etc.
Bake another 5-10 minutes.
Cool a bit, slice, and enjoy!
Notes
Nutrition facts based on crust only. WW SmartPoints: 1
Nutrition Information
Serving size:
1/12 of recipe
Calories:
43
Fat:
0.1 g
Saturated fat:
0 g
Unsaturated fat:
0.1 g
Trans fat:
0 g
Carbohydrates:
7.4 g
Sugar:
0 g
Sodium:
40 mg
Fiber:
3.7 g
Protein:
3.1 g
Cholesterol:
0 mg
Adapted from my
Red Lentil Flatbread
Notes:
I personally don't notice a huge difference when I soak the lentils one hour or 24, so soak according to your personal diet.
Though difficult, hard times make us stronger people, help us learn, and can even put other life events in better perspective. I can't always see the reason why, but I'm grateful to God for every tough experience I've had.
Shared with: Allergy-Free Thursday, Healthy Vegan Friday