Hi there, long time no post! 🙂
I hope everyone had a good Christmas!
It came and went, fast and furious-like over here, and I'm still in a bit of a tinsel-laced tizzy.
Though the Christmas chaos has passed, the cold weather remains, and for that, I have ten, count'em, TEN delicious solutions for it!
I perused the web for daaaays, searching for what I consider to be the best, most unique, and healthy(ish) recipes for a cup of my favorite winter treat.
Here they are in all their drool-worthy glory. Enjoy!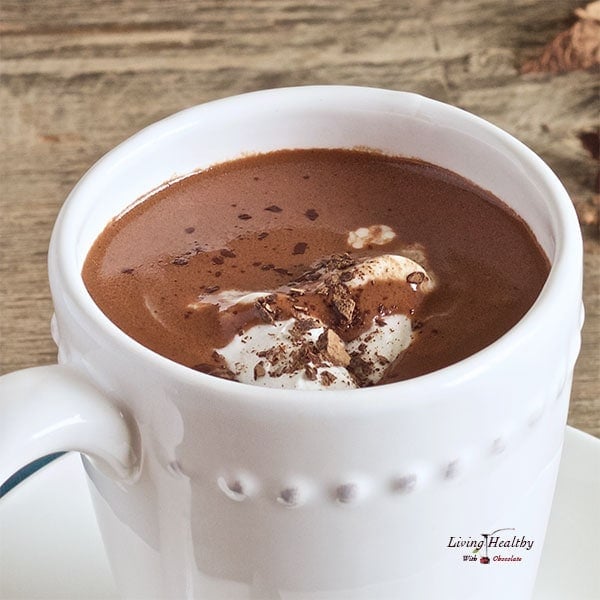 picture from Living Healthy with Chocolate
For my current low sugar way of eating, I love that this recipe is a 'sweetened to taste' sort, allowing freedom in that arena.
My own recent recipe, this is a favorite with my two daughters who are oblivious to the added pumpkin.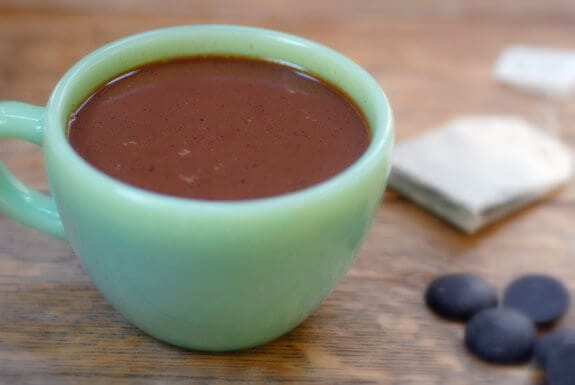 picture from Elana's Pantry
I think the idea of using peppermint tea in place of peppermint extract is really smart here! I'm excited to try this one.
If you're looking to abstain from adding any sweetener to your cup of co, this recipe from Whole New Mom uses stevia!
picture from A Clean Plate
If you're struggling with autoimmune issues or have a sensitivity to caffeine, this recipe made with carob may be just what you're looking for!
6. Peanut Butter Hot Chocolate
picture from The Garlic Diaries
Like Reeses' in a cup, the combination of peanut butter and chocolate is never a bad idea!
7. Egg Yolk Hot Chocolate
Egg yolks create thickness in puddings and nogs, so why not chocolate?!
8. Straightforward Hot Chocolate
picture from The Iron You
Easy peasy...get yourself some milk and a chocolate bar. The end.
9. Raw and Vegan Hot Chocolate
Cashews, dates, and cacao come together to create this very unique recipe!
Thick, rich, and creamy, this is our 'house' hot chocolate, if you will, and has been for years.
Do you have a great hot chocolate recipe you'd like to share?