Holy moly, it is HOT!
Yesterday here in Tucson, we hit a high of 103, which has pretty much put the kibosh on hot chocolate or the like until Fall comes a-knockin'.
In honor of the impending, long summer, I thought it'd be fun to share some of our favorite heat-friendly recipes. Some of these I've pulled for their ease, while others for their 'skinny' ingredient qualities.
I hope you enjoy!
1. Peanut Butter Cookie Dough Overnight Oats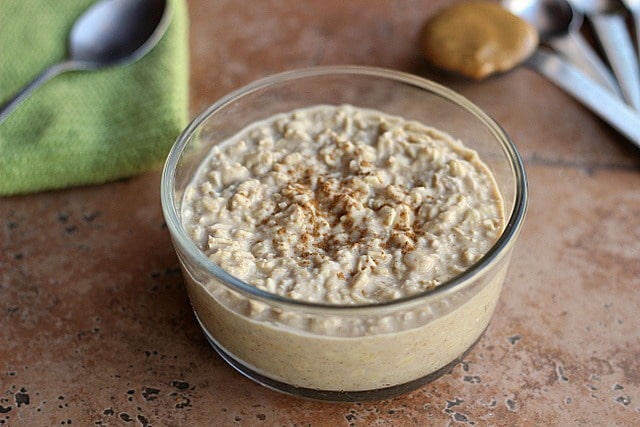 One of my favorite overnight oats recipes, this makes a great (cool) breakfast to wake up to! Just mix everything together the night before, and feast on legit cookie dough in the AM!
2. Secret Ingredient Chocolate Shake
My kids and I LOVE this banana-free smoothie, and it can be allergy-friendly by subbing the walnuts for hemp seeds, which is what I do for my daughter, Jade.
3. Maple Cinnamon Quinoa Granola
Another house favorite, this granola has been quite a hit here lately! Our favorite way to enjoy it is with some non-fat plain yogurt.
Though I originally made this for Christmas because of its festive colors, there's nothing that prevents us from making it year-round!…AND there's no hot oven needed. 🙂
5. Guilt-Free Cinnamon Blueberry Oat Muffins
Though these do require an oven, they are sooooo worth it! With no sweeteners other than fruit, minimal added fat, and about 100 calories each, these moist and flavorful treats always go fast here!
6. Vegan Twice-Baked Faux-tatoes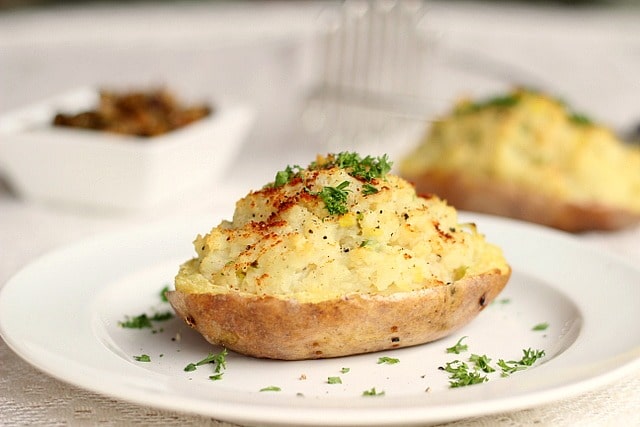 I love baked potatoes in any form, but for times when I'm wanting to lower the carb and calorie count, these cauliflower copycats are amazingly similar!…and I still get to enjoy the crisp potato skin with it. 🙂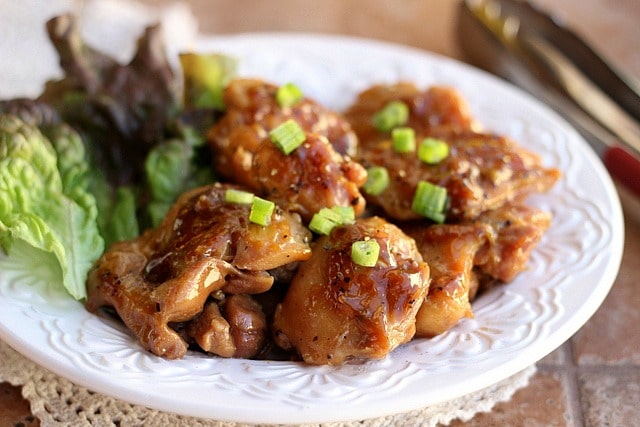 A constant favorite around here, this flavorful recipe requires just three ingredients and is reminiscent of a sugar-y glazed variety. I love this recipe as well because it's fairly hands off, giving me a chance to easily make accompanying sides.
8. Quesadillas with Eggplant 'Tortillas'
I really love this recipe, but don't make it nearly enough! Baked eggplant rounds make an awesome substitute for grain-based tortillas, giving you a more vegetable-centric meal. I like adding a sprinkle of cheese to these, but they are easily made vegan by omitting it.
These are always a hit with kids, and they're a great way to cool off! The avocado adds a nutritious richness, and we all feel awesome about the clean ingredients list!
10. Raw Brownies with Chocolate Icing
The list wouldn't be complete without a raw dessert in the form of these heavenly brownies! The 'icing' totally sets them apart from the thousands of similar recipes you've probably seen, and the no-bake aspect is perfect for the hot summer months.
What do you enjoy eating during the summer months?