While I do so love chocolate, I also have a soft spot for treats made with berries.
Although the tiny, tangy fruits aren't truly in season for another month or so, this list will give you some yummy ideas to prepare for (and in the meantime, utilize those frozen berries)! 🙂
Only five ingredients needed for this thick, ice cream-like dessert!
These heartier muffins combine soaked oats with whole grain flour, olive oil, and honey for a truly satiating muffin!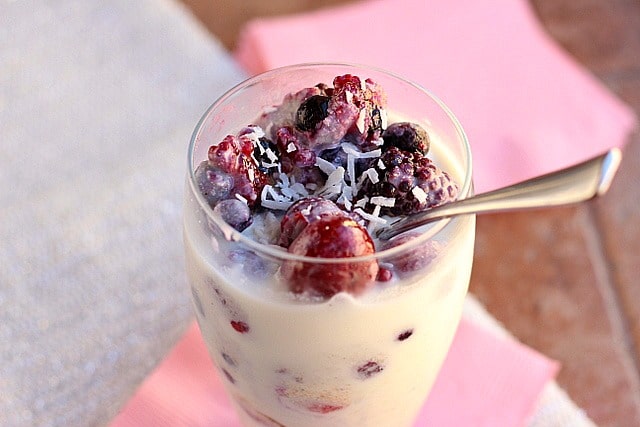 I made this as a healthier alternative to a slushie, and it has become a weekly favorite way to satisfy my sweet tooth.
These dense gluten-free treats are made with a combination of dates and applesauce for a fruit-sweetened snack.
This is a surprisingly delicious recipe made without sugar or oil!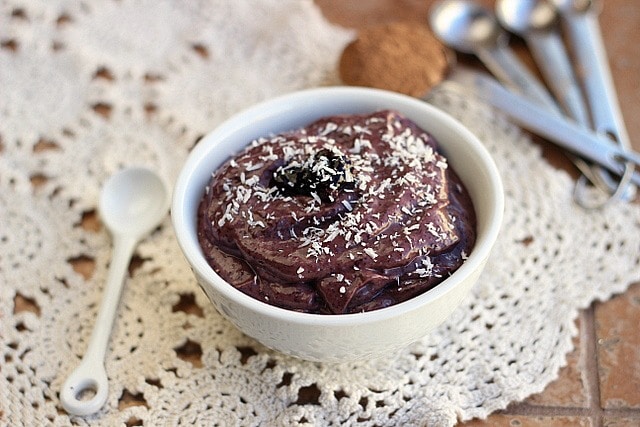 Avocado and blueberries combine to make this delicious dairy-free pudding! Leave the chocolate out if you like, it's just as good.
This recipe came about by accident after I tried creating a smoothie recipe using grapefruit and strawberries. The non-alcoholic result ended up tasting like a pretty legitimate margarita!
NO added sugar or oil in these soft and scrumptious snack bars!
Only three major ingredients for this kid-pleaser, and it's so much healthier than the ice cream-based varieties!
These soft and fluffy muffins are my girls' favorite! On average, I make a batch each week.
The cake base from this recipe is one that I use often for our family birthdays and such. Topped, in this case, with a sugar-free strawberry puree and whipped cream for a great gluten-free alternative to the traditional dessert.
Though this recipe is made for two, I could easily eat all of it myself!
The combination of brown rice and buckwheat flours really makes for a delicious and tender crumb in these gluten-free muffins!
14. Blueberry Oat Bran Pancakes
High in fiber and natural protein, these make a delicious and filling start to the morning!
15. Strawberry Avocado Smoothie
This luscious smoothie is so thick and creamy, thanks to the addition of avocado. NO banana!
16. Blueberry Crisp
I absolutely love this recipe! It's easy and it's delicious topped with whipped cream or homemade vanilla ice cream!
17. Tart Berry Pie
One of my favorite pies ever! The oat-based crust and topping surround a gooey, lower sugar filling.
Do you have a favorite berry recipe?