The BEST Healthy No-Bake Treats - Cookies, pie, bars, and even ice cream sandwiches abound in this round-up of delicious and healthy no-bake treats!
Memorial day is on the horizon and the summer weather is kicking in!
To combat the heat and your sweet tooth, I've rounded up some of my blog's best no-bake treats to help satisfy your cravings!
I hope you enjoy this list, as it brought back memories of many recipes I've made throughout my years of blogging!
Treats with peanut butter
Cocoa, peanut butter, maple syrup, and oats come together to make these soft and chewy cookies that are reminiscent of a peanut butter cup!
A peanut butter 'fudge' base is topped with banana and a homemade chocolate drizzle to make this classic flavor combination!
You wouldn't expect pumpkin and peanut butter to go together, but they do! Some mini chocolate chips would also go nicely in these.
Cookie dough and peanut butter make a fabulously delicious treat!
Treats with lots o' chocolate
This was one of my first raw treats, and it's still one I love! Who can resist all that chocolate??
I'll be honest, these are not for the low sugar peeps out there, but they are sublimely delicious!
Forever trying to create different ways of enjoying the seed/oat/date crust with the creamy avocado topping. Chocolate is always a win though, isn't it?
I always wanted to create a cheesecake out of avocados, and this was the decadent creation I came up with!
The story behind these is true...I made these one night for my husband and I to satisfy our raging sweet teeth, and satisfy, they did!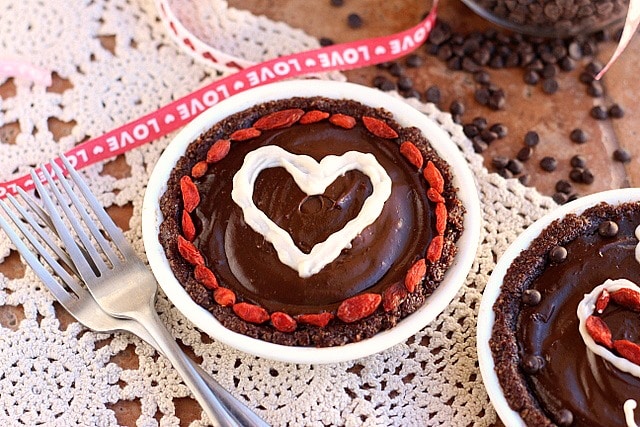 I originally made these as an ode to my husband for Valentine's day, but I've found myself craving them throughout the year!
This is my ideal type of summer treat! Chewy, chocolate-y cookies surrounding creamy, avocado-based ice cream. Slurp!
Chocolate Mint Treats
I created these around Christmas time, but chocolate and mint is delicious year-round! They're lower sugar, sweetened modestly with one tablespoon of honey.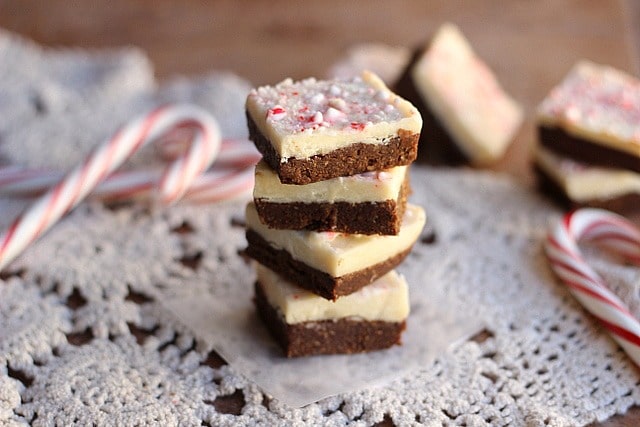 These are too good to only be made for Christmas time! I was inspired by the popular peppermint bark, meshing a raw brownie with a more solid textured minty topping.
I can't have a no-bake treat list without my famous Andes Mint Pie! Worth every calorie, sugar gram, and iota of effort.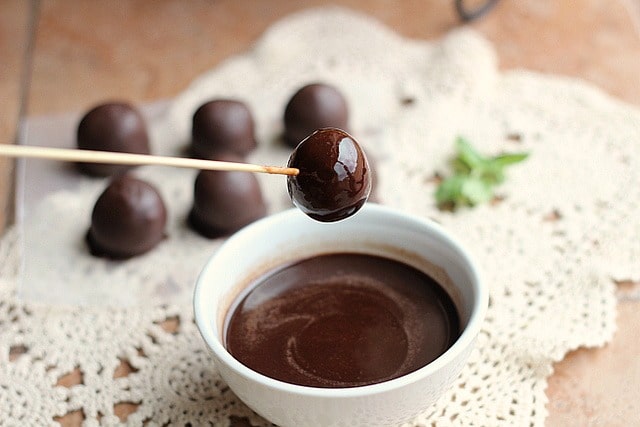 If you can't tell, my favorite combination is mint and chocolate, reflected in many of my treats. These 'bon-bons' would be fun for the kids!
I was going for a healthier ice cream sundae using a more modern technique here...date and nut base, avocado 'ice cream', topped with crisp chocolate shell and whipped cream!
No-bake fruit treats
One of my first food videos, this is a great, chocolate-free way to enjoy a raw treat!
These were a favorite of mine for quite a while, as I love lemon! After I went low sugar, I revamped them with this version.
An easy date and nut crust filled with a simple fresh pear puree!
Treats that taste like cookie dough
This was a couple of years before I went truly low sugar, but I was onto the fact that dates were giving me blood sugar issues. I created this recipe with maple syrup and honey as an alternative!
For the date tolerant, these chewy, cinnamon-y spheres are a simple way to have a quick snack on hand for you or your kids!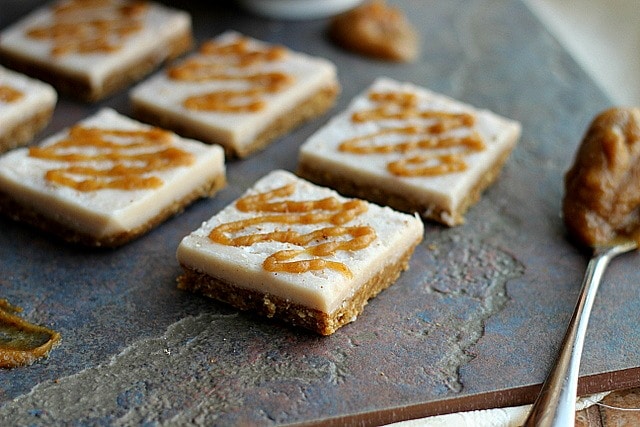 If you like a warm, baked cinnamon roll, you might enjoy these no-bake bars inspired by the mall favorite! I thought myself pretty innovative using a baby aspirin syringe to pipe on that caramel, lol.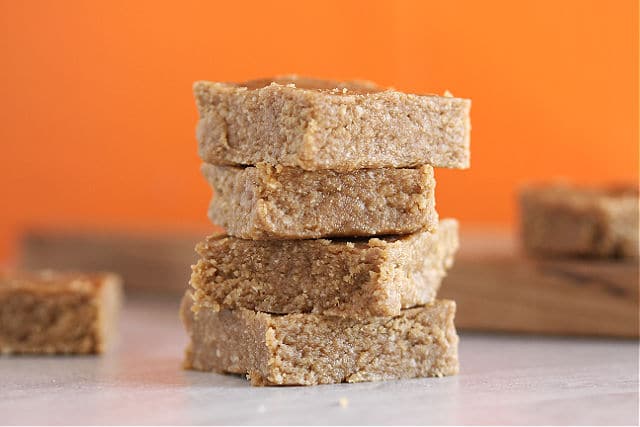 This has been a long time favorite of blog readers, and they're easily customizable too! We made them with Sunbutter the other day, and the kids loved them!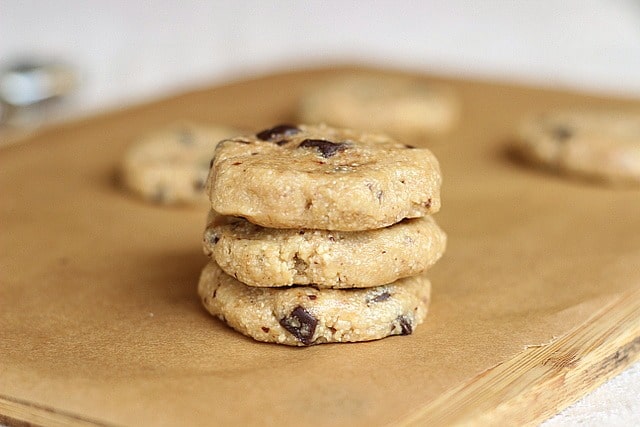 I didn't think too much of these when I first posted them, but man, they blew up around here for a while! An easy way to get that cookie fix, sans oven.
I got into it with another blogger who ripped off this recipe as her own. I called her out, she denied it, end of story...nothing for me to do. Food blogging can be a nasty business folks, but this treat is anything but! A brownie base topped with cookie dough and chocolate chips...the best of both worlds!
This is kind of like the above recipe, only in reverse. A cookie dough base topped with a good layer of chocolate...I was going for a healthier candy bar feel.
This was a couple of years before I went truly low sugar, but I was onto the fact that dates were giving me blood sugar issues. I created this recipe with maple syrup and honey as an alternative!
Have a happy Memorial Day!