So, I know what you're probably thinking.
The same thing I'm thinking when I see everyone jumping on the 'detox, get healthy, lose weight, get fit' January bandwagon.
Bleh.
When I first began this blog in mid-2012, I often had a theme each month, which inevitably led to my first round of Detox-mas back in January of 2013.
While I quickly realized that monthly themes weren't going to be a continuation, I have kept Detox-mas around each January since, simply because the premise behind it is so fitting and uncomplicated.
With the annual candy holiday followed by pumpkin pie day and cookie month, I often indulge in a bit too much sugar, so my goal for each January is to limit my sugar intake to the sweetness provided by fruit!
That's all this is, and I share it on the blog because I actually do this in my own life.
I'm definitely not one for juicing or water fasting or any of the radical diets out there, but sugar is something that I feel can always be reduced.
Ultimately, for this blog, the recipes seen here during this month will either have NO added sweeteners or be sweetened with fruit or stevia.
Some popular recipes from Detox-mas' past include: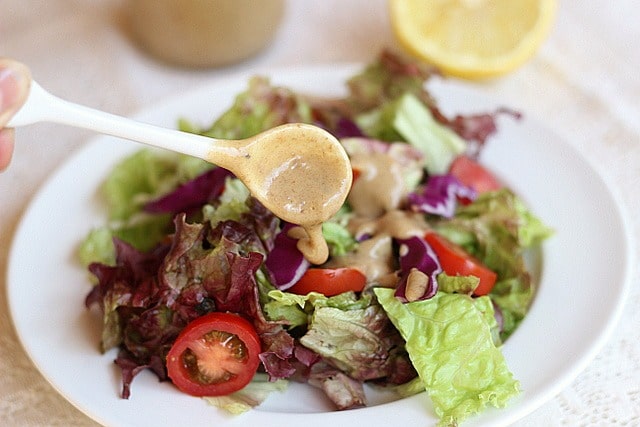 2. Peanut Butter Cup Candy Bars
3. Quinoa 'Mac' and Cauliflower Cheese Sauce
4. Sugar-Free Cinnamon Blueberry Oat Muffins (a personal favorite!)
5. No-Bake Cinnamon Oatmeal Truffles
6. Mushroom and Brown Rice Pilaf
7. Chocolate Raspberry Fudge Bites
8. Creamy Paleo Chocolate Milkshake
9. Sugar-Free Apple Dumpling Pancakes
This month's line-up tentatively includes:
- The Best Vegetarian Fried Rice
- Spaghetti Squash Lasagna
- Soft and Pliable Spelt Tortillas
- Grain-Free, Nut-Free Fudgy Chocolate Brownies
- Creamy Yogurt Ranch Dressing
I hope you all had a great Christmas  and New Year's, and I'll see you Monday with something brand new!