Spring is in full bloom and Easter is upon us, can you believe it?
Wasn't it just Christmas?? I know everyone says it, but time really is flying by!
For today, I have a few delicious and healthy treats, all centered around two of the best Spring foods: carrots and lemons! I hope you enjoy a recap of some past favorites.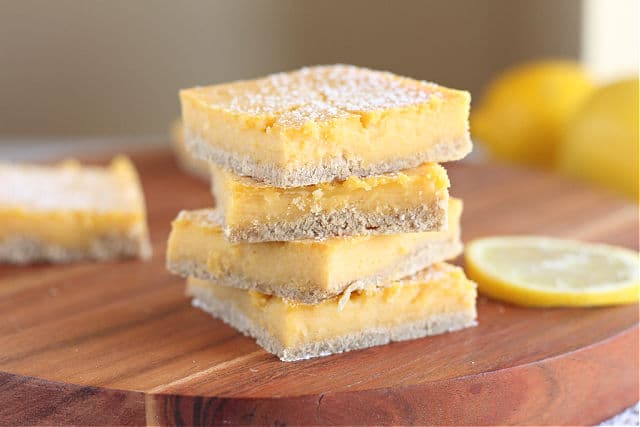 Still one of my favorites on the blog, these lemon bars take the traditional recipe and make it healthier by using honey in the filling and making the crust out of oats.
It's funny how many recipes I forget about until I make a round-up like this. These coconut flour cookies are a yummy way to enjoy a grain-free, nut-free treat!
NO added butter or oil needed to make this creamy delicious treat! Delicious when stirred into some oatmeal or yogurt.
Not a traditional springtime dessert, but the added carrot adds to the natural sweetness of these lower sugar, chocolate-y treats!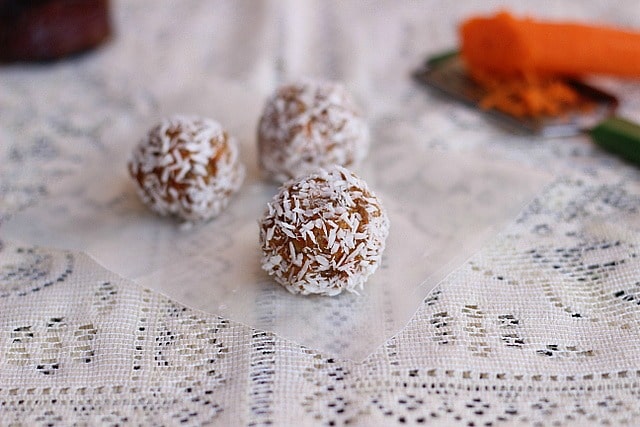 You can't go wrong with dates and walnuts! Add in some grated carrot and warming spices, and you'll have a tough time keeping your hands off of these.
It's easy to get caught up in adding sugar and butter to carrot cake (of course that tastes good!). What's tough is making carrot cake without all of that, but these bars do a darn, fine job, if I do say so myself!
Like Miss Geist from Clueless, this recipe 'is screaming for a makeover!'. These refreshing, no-bake bars are one that I have loved for years now.
Two cute 'cakes' for a lower sugar snack. These soft, oat-based treats are a healthy pick-me-up for afternoon slumps.
Take the word 'cake' loosely, as these lower sugar snacks are definitely more muffin than cake, but still delicious! The combination of spices is spot on.
These have NO added sweeteners! The spices, carrot, and raisins all contribute to flavor, and they are surprisingly delicious and subtly sweet.
I hope you have a great Easter!
Shared with: Full Plate Thursday