I was recently listening in on a local radio program here in Tucson where the hosts were discussing what makes a person 'undateable'.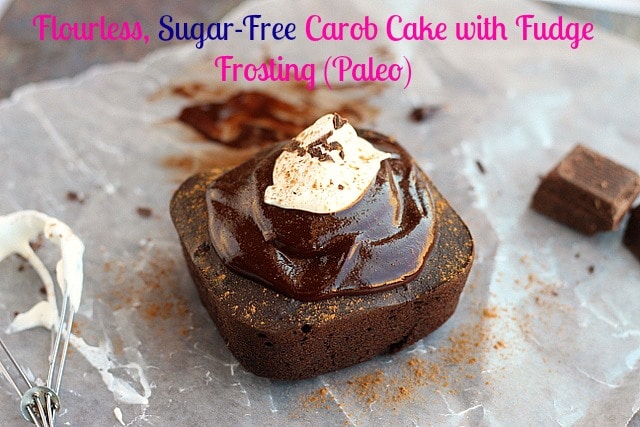 Some traits people cited were physical attributes noticed immediately, while others were things that came up on the first or second date.
It was kind of funny to listen to, as some people were seriously harsh in their estimation of the opposite sex.
Girls didn't appreciate guys in biker shorts or those that looked as though they waxed too much (which I totally get!), while guys disapproved of seeing 'a lot' of make-up on a girl, as well as those that didn't have a sense of humor.
Some of the traits I used to shy away from were the guys who couldn't maintain eye contact (i.e. checking everyone else out all of the time, either scanning for hotter chicks or buffer dudes), as well as those who came across disingenuous.
One of my favorite traits in any human being, is someone who can openly admit their faults...and no, I don't mean, 'I'm just too generous' or 'I'm too nice'. Hah! I'm talking about the stuff you never want to get out about yourself, like yeah, 'I have a problem with lying, stealing, cheating, etc.' or 'I get really insecure sometimes' or even 'I really wish I didn't have this fungus growing on my neck'.
It's nice to feel like you're leveling with someone and getting down to the true, ugly core, especially if this is someone you're going to be spending a lot of time with.
One trait that I never knew I needed, (but luckily got in my husband!) is someone who takes their health seriously.
PLUS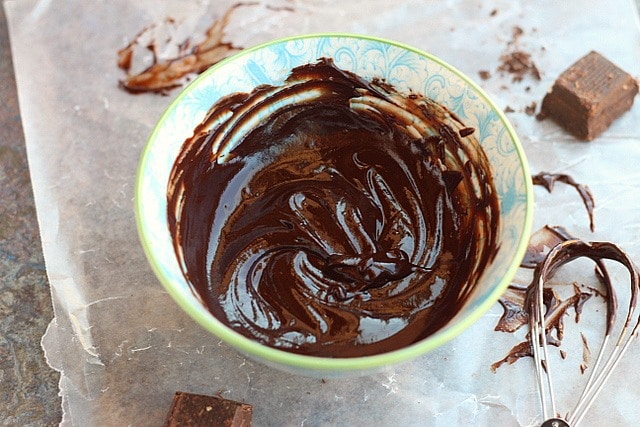 EQUALS
I dated a few people in the past that I'm eternally grateful NOT to have ended up with because they were so flippant about my obsessive need to eat a healthy diet. I would even say they made fun of me a bit, which definitely irked me at the time, but it would be a total deal-breaker today.
One of my worst traits is how rigid I can be, which basically means I'm pretty inflexible, not the least of which involves my diet.
I heard a popular blogger recently asked if she ever had a 'cheat' day, and I loved her answer...something to the effect of 'why would I with delicious foods like dates to indulge in?'.
I absolutely agree.
Why would I ever eat a white flour, white sugar cake when I could make this sugar-free, guilt-free treat and be better off for it? Eating rigidity at its finest!
Print Recipe
Flourless, Sugar-Free Carob Cake with Fudge Frosting (Paleo)
Servings:
1
cake + 1 batch of frosting
Ingredients
CAKE:

¼

c.

carob powder

⅛

t.

baking powder

dash sea salt

1

egg

1

T.

applesauce

1

T.

oil

I like grapeseed

splash vanilla extract

water or milk

if needed to bring batter together

FROSTING:

½

c.

cocoa powder

¼

c.

coconut oil

melted

3-4

T.

maple syrup

dash sea salt

½

t.

vanilla extract
Instructions
Preheat the oven to 375 degrees.

For the cake, mix the dry ingredient (carob, baking powder, salt) in a small bowl.

Mix the wet ingredients (egg, applesauce, oil, vanilla) in a separate small bowl.

Mix everything together, adding a bit of milk or water if needed (I didn't need any).

Pour the batter into a small, well-oiled ramekin.

Bake for 15-20 minutes, until a toothpick comes out clean.

Cool and frost.

For the frosting, mix all of the ingredients together until smooth (please see the video below).
Notes
Nutrition facts are just for the cake and are based on using 56 grams (1/4 cup) of carob powder and grapeseed oil. WW points (new system): 14
Nutrition
Serving:
1
|
Calories:
499
kcal
|
Carbohydrates:
34.2
g
|
Protein:
10.1
g
|
Fat:
35.5
g
|
Saturated Fat:
18.9
g
|
Polyunsaturated Fat:
16.6
g
|
Cholesterol:
164
mg
|
Sodium:
357
mg
|
Fiber:
2.3
g
|
Sugar:
21.2
g
Notes:
I like to top this off with some whipped cream and a sprinkle of cinnamon!
You won't use all of the frosting for this small cake, but it keeps well in the fridge! Just be sure to store it in a sealed container. You can also lower the amounts to make less.
If you're looking to lower the fat/calories, substitute another tablespoon of applesauce for the oil.
And...it's kid-friendly!...
Please enjoy the following video showing you how to make the frosting!