July 4th is upon us, if you can believe it.
The last time I saw fireworks was in 2009 when visiting my mom's family in Minnesota. Since then, I've been in Tucson every year, and it's far too hot to step outside any air-conditioned dwelling.
Alas, I will have to live vicariously through others' adventures.
What I will dazzle you with, however, are a few recipes to possibly take along to barbecues or other such gatherings. 🙂
I've actually been wanting to make this recipe again myself, but haven't had the time! The fresh dill and the creamy avocado really compliment the flavor and texture of the potatoes. Throw in a few hard-boiled eggs if you want for extra protein.
These egg-free, kid-friendly 'cupcakes' are packed full of both protein and vegetables. Topped with a simple, extraordinary combination of tomato sauce, mustard, and molasses, which makes a killer substitute to any bottled, corn syrup-ridden ketchup.
Make a few trays of these, and you'll be the belle of the ball!….ah, haha, that's so cheesy, but these really are a delicious, pint-sized alternative to pizza. Make them vegan by holding off on the mozzarella and adding a sprinkle of nooch.
This was my first picture/recipe to ever get accepted by the fastidious Foodgawker, so for that reason, I will forever treasure it. The recipe is a fun take on the traditional chickpea hummus, and it's got a bit of heat to make it even better!
One of my hubby's favorites, people are NOT able to keep their hands out of these. He brought them with him to work one time, and all the fireboys wanted the recipe. A good sign, I think. 🙂
I probably say 'my favorite' when referring to a recipe far too often, but so many of them are! I could sit and eat these 'tots' in one fell swoop. Those charred edges though…
A great refreshing drink to have on hand during these hot days, my girls love this! A combination of maple syrup and stevia allows you to reduce the high sugar amount typical to some other, more traditional recipes.
8. No-Bake Cinnamon Oatmeal Truffles
A sweet treat with only FIVE ingredients, you can easily make a few batches of these for your friends to munch on. Don't forget to tell them they're healthy.
9. The Best Paleo Chocolate Chip Cookies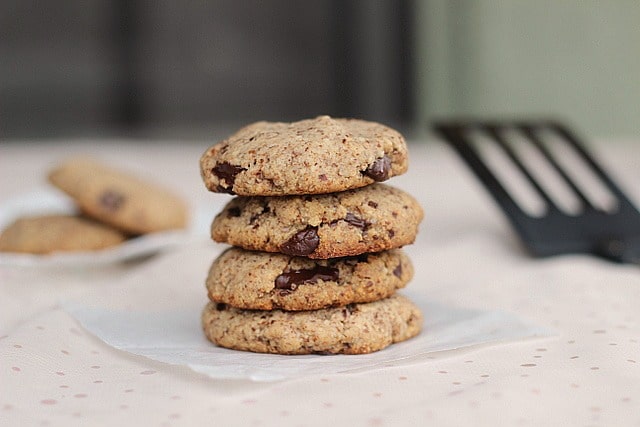 With only a few ingredients and minimal work, these almond meal-based cookies will please the pickiest cookie connoisseurs! My almond allergy has prevented me from making these recently, but they are still a favorite among readers.
10. Crazy Good Chocolate Chip Cookies
Can't have nuts? Try these! A bit more time is needed for chilling the dough, but these gluten-free delights are worth it! With crisp edges and chewy centers, these rival the BEST cookies any bakery has to offer!
What plans do you have for this 4th of July?