1. Spaghetti Squash Saver
Around here, we often make multiple meals, catering to everyone's individual tastes and tolerances…crazy, but true.
For example, my kids love chili, but for the last year or so, I haven't been eating red meat, as it hasn't been agreeing with me. In short, on nights that I make everyone chili, I often have half of a spaghetti squash mixed with veggies, chicken, and/or cheese.
Nine times out of ten, after I put the remaining half into a sealed Tupperware in the fridge, it goes bad before I get to it. Blast!
Recently, however, I tried freezing the leftover half in a freezer bag, which salvaged it beautifully!
To be clear, I froze it after cooking and defrosted it prior to using it in my recipe. Just a cool tip to save on waste!
2. Kids Bowls
Before Jadie started kindergarten, I bought a set of these bowls to use for packing her lunches. Cheap, leak-proof, BPA-free…what did I have to lose?
They are so awesome! While the lid is tight, they are just the right size for her meals, and the tight fit is excellent at preventing leakage.
I can't vouch for the 'microwavable' part of them, as we don't ever use one!
3. Nerve Tonic
This homeopathic remedy is one of my favorites.
I give a few to my daughters at night if they have trouble sleeping, and it works great! I have also found it helpful to give during times of hyperactivity, which in our home is usually due to food allergies.
Personally, I used to take it as a natural remedy for anxiety or restlessness.
To take it, I drop a few pills into the cap and then deposit them into whoever's mouth. Some believe that touching homeopathic pills renders them ineffective, so I stay safe in that regard.
4. Homemade Corn Chips
I'm sure many of you already know this, but you can make your own lower fat tortilla chips at home! Hurray!
I use Ezekiel's Sprouted Corn Tortillas to make our chips, as I find they are the 'cleanest' available. Basically, I brush each side of each tortilla with a little olive oil, sprinkle them with a bit of sea salt, and bake them in the oven for 15-20 minutes at 400 degrees.
Once they're out and cooled, I break them apart and use them to scoop up some Homemade Refried Beans. Yum!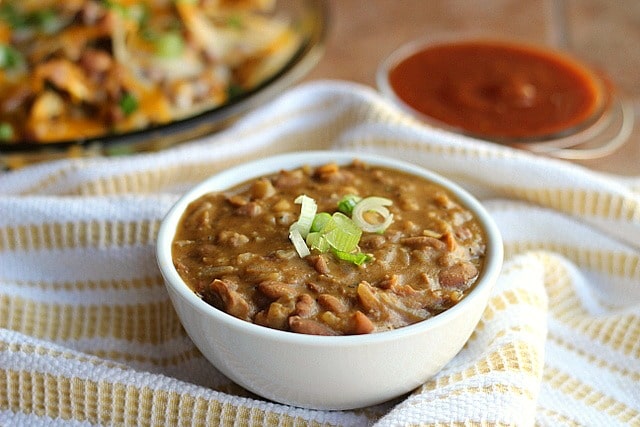 5. Avocado Oil

I've heard it said that avocado oil is the new coconut oil?…
While I'm not sure that's true, it does make one helluva facial moisturizer!
I bought a cheaper bottle of it off of Vitacost and am loving it for my skin! I now rotate between using olive oil and avocado oil for moisturizing my skin.
What's new with you?