1. Stove-top Popcorn
As a kid, I would eat popcorn just about every night. My mom wasn't the best cook, so I was constantly hungry after dinner and pop-pop, as my girls call it, would be my snack of choice.
After years of using our hot air popper, my dad showed introduced me to the stove-top variety one night, and I've recently revisited this technique with much glee!
Though we have a hot air popper, I decided one night to show my girls the 'old-fashioned' way of making the movie munch and have been enjoying this method quite a bit lately!
This recipe is similar to how I make it, except I use coconut oil to pop the kernels and just top it with a healthy sprinkle of Herbamare before serving. Yum all around!
2. Rice Bran
Anyone ever tried this before?
I was perusing new-to-me food items recently, when I came across this and, after reading some of the reviews on it, decided to purchase a bag.
It's got some great selling points for me: it's cheap, it's allergy-friendly, it can be used to replace flour in recipes, it's high in fiber and nutrients, and it tastes great!
I'd love to hear how anyone else uses it if you do!
Okay, this is a taaaaad embarrassing, but I have to tell you, I'm just loving my new Squatty Potty!
Dr. Kim, whose awesome blog you should follow, if you're not already, recently wrote an article about it, and, once again, after reading the hundreds of glowing reviews, I decided to give it a shot. Yes, I spent $25 on a plastic bench, but at least it's a one time purchase (no updates, replacement parts, etc.).
I'll just concisely tell you that this thing works and leave it at that. 🙂
Last Friday Finds I gave you the link to a do-it-yourself glass cleaner, this week, I found a floor cleaner recipe for you to try…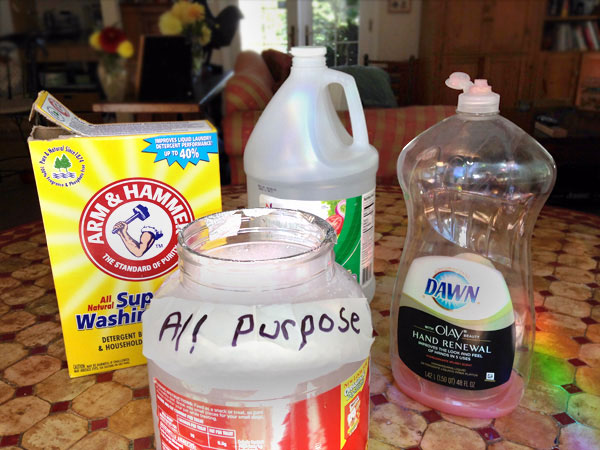 White vinegar is my go-to cleaner for pretty much everything, but the addition of the baking soda has been awesome. It adds an abrasive element that I didn't have before for scrubbing our floors, which are primarily tile. This formula gets them smooth and sparkly, and it's cheap to make!
I'm not sure where you all are located, but in Tucson, we are reaching record-breaking temps this week! Our highs are nearing 115 degrees, which basically means your feet will fry if you step outside barefoot.
That said, these Ice Cream Sandwiches are a great way to cool down, and they're allergy-friendly for the kids! This recipe was one of the first to go on this blog, and they've remained a favorite around here over the years.
They make a great, healthy alternative, and the kids enjoy helping make them!
Weekend Motivation: