Welcome to another Friday Finds!
Geez, it has been a while, so for those of you that don't know, Friday Finds is where I share some of my favorite things lately. This list can include anything from food to beauty to books and movies…nothing is really off limits!
I am not affiliated with any of the companies I mention, these are just things I've used and liked!
I've been through many a water bottle, dealing with issues from cleaning ease to mold growth and questionable product materials.
When I visited an allergy clinic in Texas, they told us to never use plastic and always use glass. Well, obviously, the problem with glass, particularly when using it as a water bottle, is that it breaks!
Recently, however, I happened across this gem, and wanted to gush about it.
The silicone wrapping protects the glass bottle, which has already sustained minor falls, and the mouth of the bottle is wide enough to allow for thorough cleaning. The lid is simple, with a thin silicone ring that can be removed to scrub out any hidden mold.
For too long I was using plastic containers to package my girls' lunches.
While they served their purpose well, I always worried about putting warm food into plastic, so I found something infinitely better!
Since my girls typically get dinner leftovers, such as casseroles and chicken with rice, I don't need a sandwich-type holder. Instead, these stainless steel thermoses have been the perfect vehicle.
Like the above water bottle, these have a wide mouth, which makes them easy to clean, and a simple lid. There is a detachable silicone ring in the lid, but it's easy to remove and reapply after cleaning.
The best part is that they keep the girls' food warm until lunch, so they don't have to eat cold, cheesy noodles!
If you're a lover of canned fish, like sardines and anchovies, then you must try kippers (also known as herring)!
I often enjoy these for a light lunch or high protein snack, and they're delicious! My favorite brand is Bar Harbor as I've found them to have the best and freshest taste.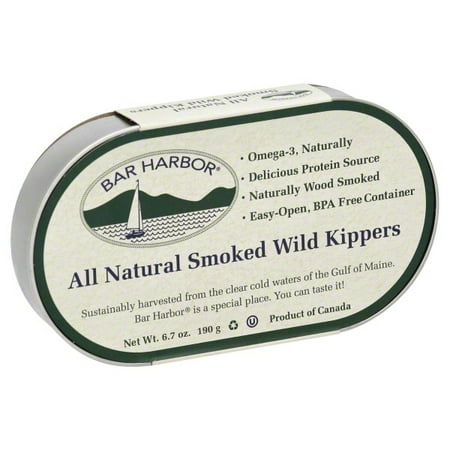 One package boasts about 11 grams of protein, and you get all those yummy omegas for your brain.
I've read about the benefits of ashwagandha for years, but it was only recently I decided to give it a try. After a good deal of personal stress and hormone issues, my naturopath recommended it for both thyroid and adrenals.
While I am admittedly doing multiple various things, including diet changes and other supplements, I have felt what I have read to be some of the benefits of the ashwagandha, in particular.
The biggest benefit has been that I feel more calm, but I've also noticed better sleep (I'm taking this brand).
It's worth a look, if you're having any type of anxiety or hormonal trouble!
Exfoliating my skin is something I find imperative in keeping a good complexion. My skin gets dry easily, so I'm known to exfoliate 5-6 times a week, which works well for me. I often get told I look ten years younger than I am, so I must be doing something right (I write with humility…)!
One of my favorite methods of exfoliation is glycolic acid, and one of the purest forms I've found is from a company on Etsy called Enchanted Waters.
I typically use the 35% strength once every couple of weeks, as it is a bit harsher method than using a scrub or washcloth.
Most other brands have some type of additive that I don't care for, so it's nice to have found such a pure and natural company! They have other products that I'm interested in trying, but haven't yet. They're all worth a look!
What's new in your life? Anything you'd like to share, please leave a comment below!