1. Should Women Shave Their Face?

We shave our underarms, we shave our legs, and some of us even shave other unmentionable areas…so what about our face?
It is said that one of the reasons Japanese women look so youthful and have such beautiful skin is because they employ this technique in their daily grooming routine.
The shaving not only removes the fine hairs termed 'peach fuzz', but also provides exfoliation of dead cells off the skin surface, promotes more rapid turnover of the skin's outer layers, and makes application of foundation and other makeup easier.
Termed 'dermaplaning' or 'blading' here in the U.S., women can pay hundreds of dollars to have this done in a salon, but a sharp razor and some patience can get the job done at home for far cheaper.
If you have a persistent problem with facial hair, you might also consider this handy tool (I personally own these and love them!).
2. Infrared Sauna Therapy

So, next to our house and vehicles, my husband and I just made the most expensive purchase of our life together.
FIR (far-infrared) sauna therapy is touted to be of help for myriad health conditions, including two of my most prominent ones: Lyme disease and heavy metal toxicity.
During my time at an allergy clinic in Dallas, Texas, I used an FIR sauna twice daily, and I felt great! My skin looked better, I felt more energetic, my allergies were better, and I felt happier.
It's been years since I've used this treatment, but I'm hopeful our new investment can improve my day-to-day living.
If you have any questions about it, don't hesitate to get in touch with me!
I've briefly mentioned in a couple of recent posts about some trouble I've been having with my teeth.
Though I've had everything checked out and X-rayed, I've still been experiencing some teeth sensitivity and bleeding gums, along with random nerve pain. After reading some info online, I began to worry that I might need a root canal, which has been giving me some pretty bad anxiety.
My mom grew up having a slew of dental issues, including cavities, crowns, and root canals, and after seeking her help, she turned me onto this product (I'm also coveting this facial oil from the same company.).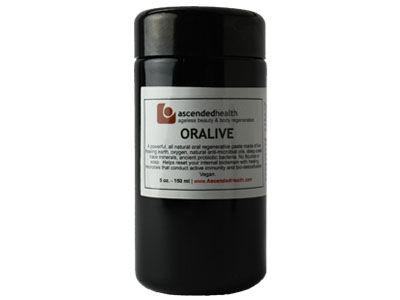 This stuff has been awesome.
If I begin to have pain, I go brush my teeth with this, and I feel the pain diminish within 10 minutes, so I had to mention it here.
I've also been upping my vitamin C (taking one teaspoon of vitamin C mixed with 1/2 teaspoon baking soda every few hours), which I think has been aiding my bleeding gums.
4. R.I.P. Robin Williams
Even though I have no idea what Robin Williams was like in his personal life, I think he was a great actor, and I was so sad to hear of his death.
Having struggled with depression for years myself, I have so much sympathy for him.
One of my favorite movies of his that may not be on your radar is One Hour Photo. He definitely has a different role, but it's such a great watch, so I thought I'd mention it.
What do you think of shaving your face? What is your dental routine? Favorite Robin Williams movie?
More recipes you might enjoy