In light of Halloween tomorrow, I wanted to create a list of some of my healthiest treats for you to munch on!
A constant favorite around here, these cute Snickers knock-offs have all of the taste and none of the junk!
Forgive my earlier (aka, crappier) pictures! Milk Duds were always a favorite with my mom and me at the movies, so this is my healthy ode to them!
3. Caramel Apple Pie (for Two)
One of my favorite treats on the blog and one I don't make nearly enough, these little 'pies' are perfect for sharing with a loved one…(or not). 🙂
4. Skinny Girl Maple Caramel Corn
If you like your popcorn with a dash of sweet, this is the way to do it!
5. Sugar-Free Peanut Butter Cup Candy Bars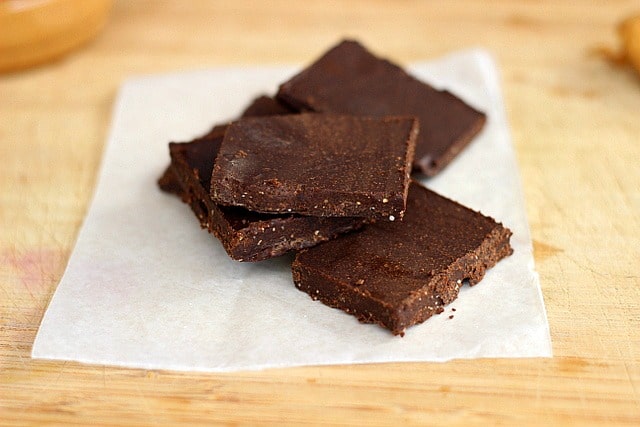 These snappy bars are a great way to have a treat, sans sugar!

6. Inside Out Peanut Butter Cups
If you love peanut butter more than chocolate, these are definitely for you! A fun twist on the traditional Reeses' cup.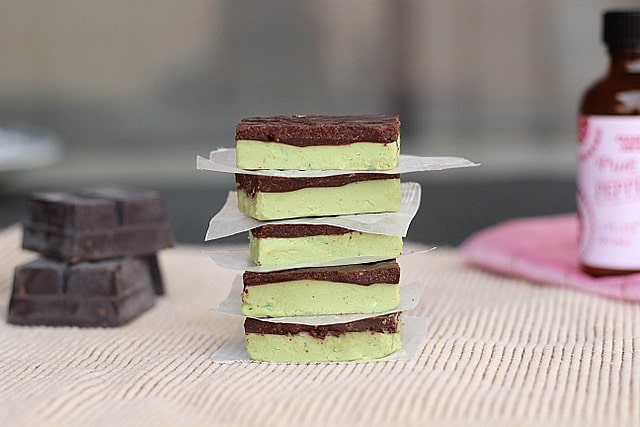 Though not classic Halloween fare, these delicious, creamy mints still deserve a spot on the list!
8. Chocolate Cookie Dough Candy Bars
My, how that name calls to me. All of my favorites wrapped into one healthified package…(and they're nut-free for the kiddies).
You can't have Halloween without chocolate, and this recipe is just what us old folks need to power through the scary night!
10. Butter Cups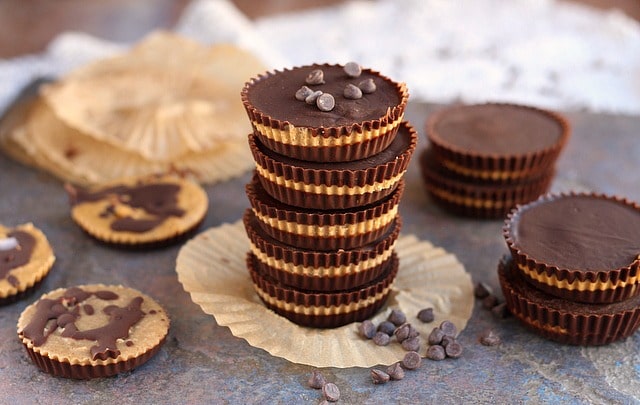 Any nut or seed butter you tolerate will work in these versatile treats, and you'll love the crunch of coconut sugar in the filling!
What are your Halloween plans this year? I hope you have a great one!