So, my daughter taught me something this week.
My world, minus one...
She had recently been dealing with a situation at her school involving another student.
Basically, a kid was giving my daughter a hard time, taking her pencil, hitting her, calling her names...it sounds worse than what it really was, but I did speak to the teacher about it.
My advice to Jade was to avoid this child and tell the teacher if it persisted.
Well, of her own accord, Jade actually drew this child a picture, depicting a very happy scenario of love between the two of them, and the boy's mother approached me the next day to tell me how much it meant to her son. I was absolutely astounded at Jade's peacemaking skills, as my own way of handling myself is not as altruistic.
In tribute to my sweet little girl, I wanted to do a round-up of some of her favorite recipes!
5-Ingredient Red Lentil Flatbread
Jade loves bread, and this bread-like recipe is no exception. Made from red lentils, this high protein and hearty bread is a great gluten-free and grain-free alternative for anyone with allergies or on special diets.
Jadie enjoys this bread with the following soup.
I love how easy this soup is to make, and because all of the vegetables are blended together, this recipe is very kid-friendly. When my girls tell me to make 'green soup', they want this! It's also free of nuts, dairy, and flour.
Though my waffle maker recently broke (womp, womp), this waffle recipe is Jadie's favorite!
They come out crispy with a great flavor from the combination of chickpea and rice flours, and they're pretty high in natural protein too!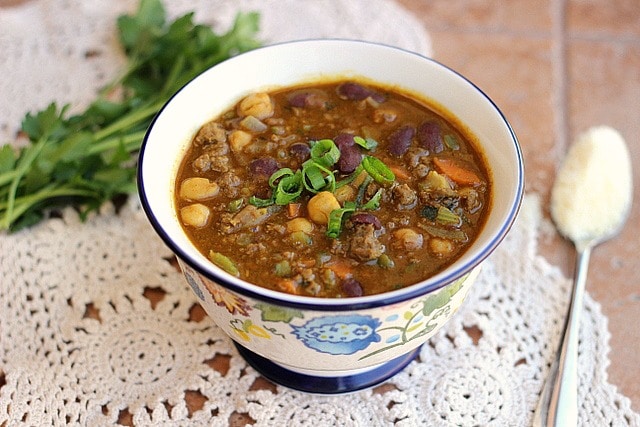 This is my daughter's most requested recipe by far and our family's favorite chili recipe as a whole.
Vegatable-Packed Spaghetti Squash Lasagna
I make this recipe every week for us girls on days my husband works, and the three of us polish it all off almost every time!
Cheesy, meatless, vegetable-packed deliciousness!
This is my new favorite alternative pizza crust!
I try to keep Jade away from a lot of grains, as I've noticed she doesn't do well with them, so this recipe is the perfect way to allow to her to have grain-free pizza.
Gluten-Free Buckwheat Graham Crackers
These crispy, cinnamon-y crackers make great snacks for lunches! They're also a great treat, and Jadie just loves them!
My daughter is not a fan of chickpea hummus, so I make her this black bean alternative.
I usually substitute the sesame ingredients for pumpkin seed butter and olive oil for a more Jade-friendly version. She loves to eat this with carrots or tortilla chips.
Secret Ingredient Healthy Chocolate Shake
Like mommy, Jade doesn't tolerate bananas very well, so I created this healthy chocolate shake using pumpkin puree as an alternative! It has since become a favorite with all of us.
Double Layer Chocolate Cookie Bars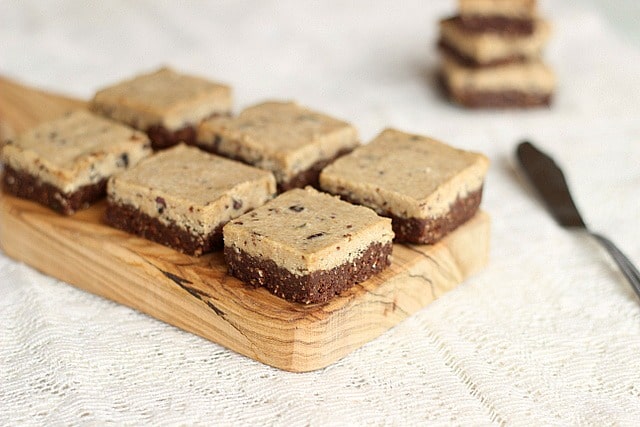 Made nut-free just for her, these are one of Jade's favorite treats!
The top layer made from oats, coconut oil, and dairy-free milk is a delicious layer in itself, but paired with the underlying brownie makes it just irresistible!
We are a house of chocolate mint fanatics, so I have quite a few recipes with the delicious combo, not the least of which are these copycat thin mints.
Jade would probably sit and eat the whole batch of these if allowed, and I can't say I'd blame her.
Light and Healthy Blueberry Crisp
Jadie just loves blueberries, so this healthy blueberry crisp is among her favorite treats!
I'm happy this one is lower in added sweeteners too.
Jadie adorably referred to chocolate as 'dochee' when she was a baby, and it is still a running joke between my husband and I.
This thick and creamy drink is often requested by Jade during the winter months and with good reason! It's delicious!
What recipes do your children most enjoy?
Dear Jade,
I hope that when you read this when you are older, you know how proud I am of you and how much I love you.