I once had a woman inquire about a good substitute for oats….
I had to giggle and think to myself, 'lady, you're on the wrong blog!'.
For the rest of you that have taken note of my love for oats, either through my blog title or the copious recipes that include the grain, this list is for you! Ten of my personal favorite oatmeal recipes from the blog are here today for your viewing pleasure!
Sheesh, these could use a new picture, but the recipe itself is pretty terrific! This play on French toast calls for squares of oatmeal to be used in place of bread.
There's not much that beats a warm bowl of oatmeal in the morning. My favorite add-ins include apples, raisins, and cinnamon!
Snickerdoodles aren't just for the holidays, and these oat-based treats are an easy make that kids love to help with!
A popular recipe for good reason, and they're low in sugar!
My ideal post-lunch, pre-gym treat right here! I eat this a couple of times each week.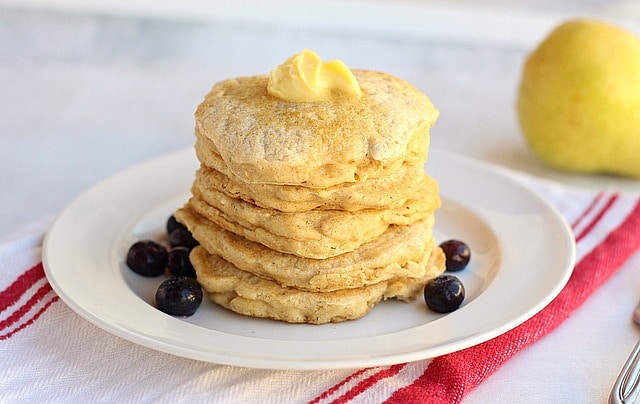 NO sugar, NO oil in these fluffy cakes!
No added oil or butter needed for these healthy treats, which include gluten-free buckwheat flour.
I don't make these nearly enough! Chewy oat-based layers surround a gooey, blueberry pie-like filling. Heaven!
Who can resist oatmeal cookie dough for breakfast? This recipe tastes just like it!
One of my favorite no-bake treats, these bars combine chocolate and cookie dough to make a decadent noshing worthy of this list!
I hope you all have a lovely Independence Day!