This is our family's favorite way to enjoy popcorn, and it's so easy too!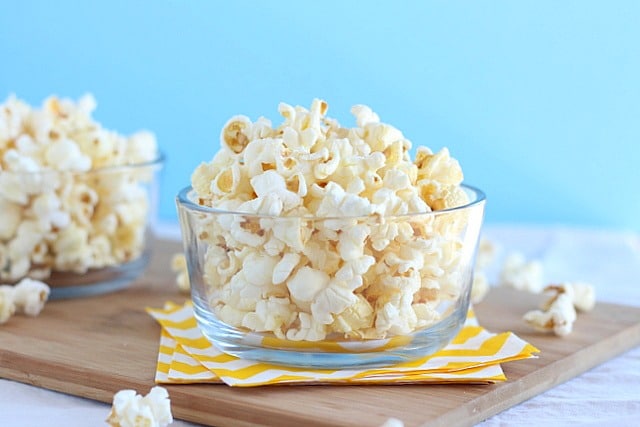 I've put off posting this recipe for quite a while thinking, it's 'too simple, too easy'.
However, it is often the simple and inane concoctions that are the most interesting!
I especially enjoy reading recipes that the creator has been making for a long time. These are the recipes worth repeating, worth sharing with family, worth your time and memory space.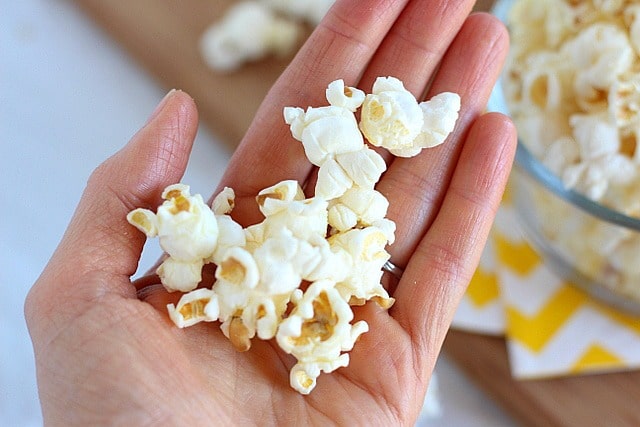 I've been making popcorn this particular way for years now, at least once a week. It came about due to my sensitivity to butter. I write 'sensitivity' not 'allergy' because I can eat butter, I just can't eat it in large amounts.
Jadie is the same way.
As a solution to our dilemma, and our ever-present buttery popcorn cravings, I combine a small amount of butter with a larger amount of olive oil.
This gives us that buttery flavor and taste while easing up on the side effects, and also cutting the sometimes sharp taste of EVOO.
We've attempted different herbs and spices, even parmesan (which I loved, but the kids didn't), but we always come back to this simple, 4-ingredient recipe.
Another tip I've found is that heating the olive oil helps with the whole 'buttery' experience. You get the same sensation and mouthfeel of butter, much more so than if you drizzle it on at room temperature.
We spent much of the weekend swimming, and I made this popcorn and watermelon popsicles for snacking on Sunday. The kids loved both, and popcorn is always a good way to keep little bellies full until dinner time. 🙂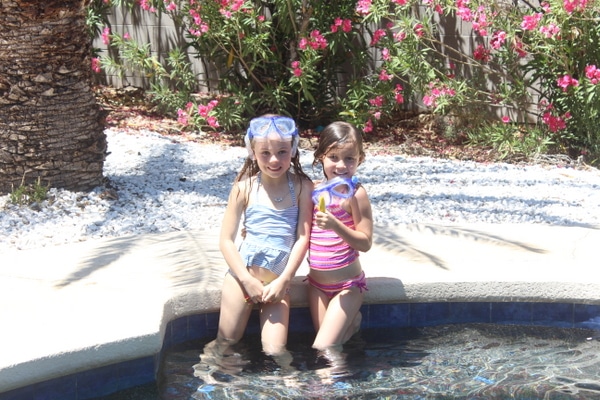 Print Recipe
Olive Oil Popcorn
A simple and easy family recipe for 'buttery' popcorn!

Ingredients
½

cup

organic popcorn kernels

1

Tbsp

butter

3

Tbsp

olive oil

sea salt

to taste
Instructions
Use an air popper to pop the kernels.


While the corn is popping, melt the butter in a small saucepan.


Once melted, add in the olive oil and heat it through gently.


Drizzle the butter/oil mixture along with a sprinkle of sea salt over the popped corn, shuffling the pieces about four times during the process (pour, salt, shuffle; pour, salt, shuffle, etc.).

Nutrition
Serving:
1
|
Calories:
60
kcal
|
Carbohydrates:
0.3
g
|
Protein:
0.1
g
|
Fat:
6.8
g
|
Fiber:
0.1
g
Some of the items I use for this recipe include:
Recipe Steps:
Popping away...
Heating the butter and oil...
A good salt is important!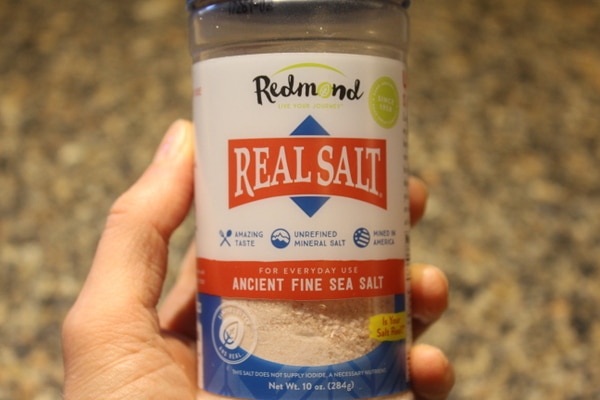 Yumz!