A delicious paleo cookie is just enough for one person, and it's made with grain-free almond meal!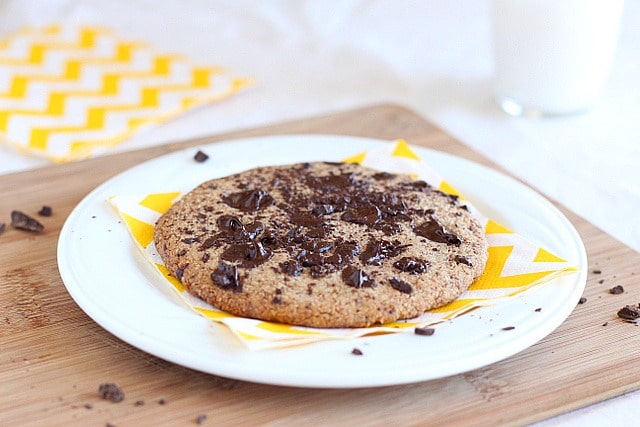 I'm off to see a new doc this morning!
I've exhausted just about every naturopath in the state, but the lady I'm seeing today is brand new (to me). She's actually been around for 20-30 years, so I'm hopeful she'll have a decent knowledge base.
It's tough for me to find a good doctor. I feel like they either don't know much or want to lump me into a category with all of their other patients. Modesty aside, I often end up thinking I know more than they do!
I have a really nice doctor that I go to for IVs and tests, but he leaves something to be desired in the diagnostic department.
One of my favorite doctors was in Dallas, but she was quite arrogant.
She charged $25 an email and somewhere in the neighborhood of $100-200 per phone call, and I couldn't get through a conversation with her without feeling like a moron.
Hopefully, today will yield some good results though!
Baking with almond meal
I've had a love/hate relationship with almonds for years now. I love their taste (particularly when butterized), but because they don't always agree with me, I tend to avoid them.
My hubby, however, seems to do well with them, much more so than grains. He's been having more trouble with wheat and oats, so almond meal has become a go-to base for him.
This cookie is one of his favorite treats lately! Not only does it omit grains, but also eggs, which he is also eliminating for a short time.
I've been baking with coconut syrup lately, as it's a bit lower on the glycemic index in comparison to maple or honey (check out this chart for an interesting comparison of sweeteners).
Recipe Steps
Mixing the dry ingredients...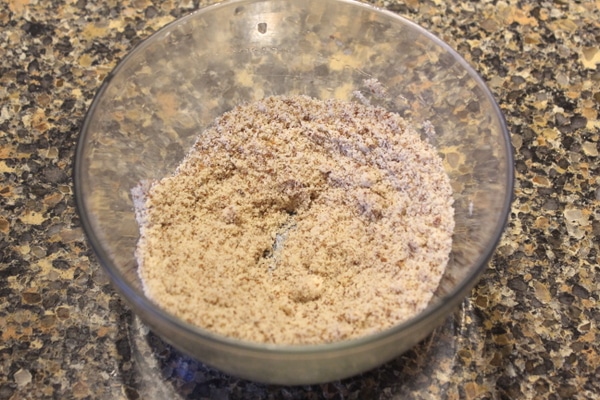 The dough...
Shaping the cookie...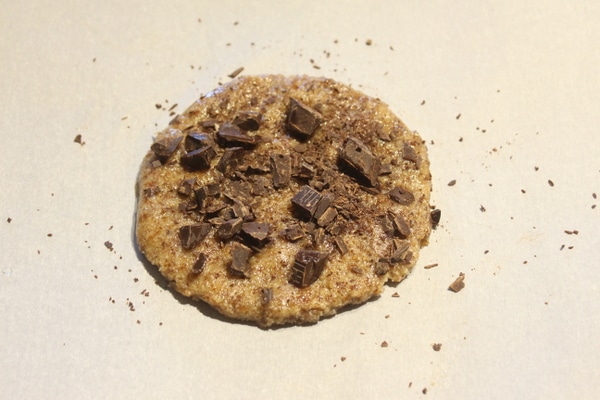 Real time cookie shot...
If you tolerate nuts, this makes for a really awesome treat that rivals traditional sugar-laden counterparts!
Recipe notes
Keep the glycemic load down by using a coconut syrup. If you don't have coconut syrup, maple will also work!
Cacao nibs are another good way to keep the sugar grams in check, and they add a nice crunch.
Other grain-free recipes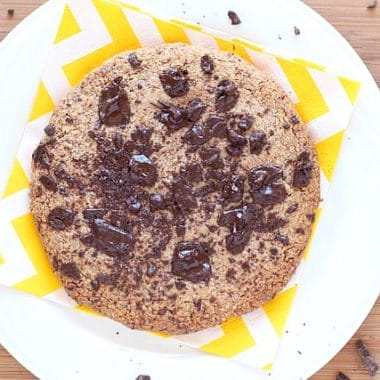 Print Recipe
Paleo Cookie for One
Ingredients
⅓

cup

almond meal

dash

sea salt

pinch

baking soda

1

Tbsp

melted coconut oil

2

tsp

coconut syrup

see Notes

¼

tsp

vanilla extract

1

Tbsp

chopped chocolate
Instructions
Preheat the oven to 350 degrees.


Mix everything together until well combined. Reserve the chocolate for topping.


Place the dough onto a parchment paper-lined baking sheet.


Shape the cookie to be about 1/8 inch thick, and top with the reserved chocolate.


Bake 10-12 minutes until the edges are lightly golden.


Let the cookie cool for about five minutes so that it can set and hold together.

Notes
Nutrition facts are based on using regular chocolate chips. WW SmartPoints: 17
Nutrition
Calories:
405
kcal
|
Carbohydrates:
21.7
g
|
Protein:
7.7
g
|
Fat:
33.7
g
|
Fiber:
4.3
g
|
Sugar:
13
g
---
If you have a chance to try this recipe, please leave a star rating and a comment below letting me know how you liked it!