Over the last few years, I've really gotten into politics and history. I never knew how much the two were intermingled! In high school, I loathed history and the like, so this is really new territory for me.
Don't worry, I'll never spout my personal opinions here.
Given all that, the debates for me are probably akin to the Super Bowl for some others!
I love watching them and even planning what I eat the nights they're on, so I thought this would make for a fun post. 🙂
Five entrees and five desserts coming your way now!
ENTREES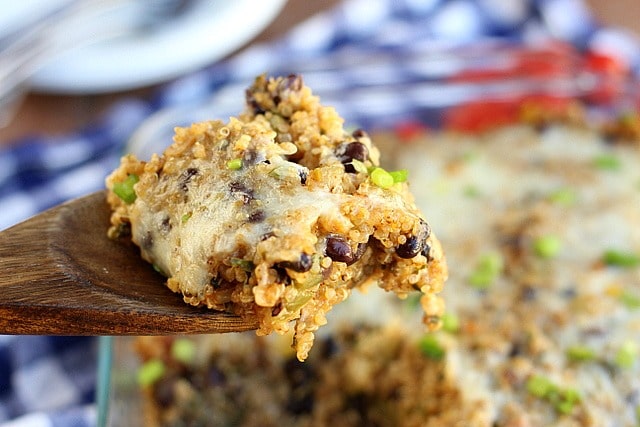 One of a few quinoa (and vegetarian) recipes the entire fam loves, so I make it often! With how fast quinoa cooks, this comes together relatively quickly too!
2. Applesauce Spelt Pizza Crust

This is my favorite pseudo-traditional crust to make. NO yeast or oil, and NO rise time! We like to top it with my Homemade Sauce, raw cheddar cheese, and loads of veggies.
This is pretty much the only vegan meal my hubby can eat and be satisfied by, but it has to be paired with this delicious flatbread.
4. Sesame Chicken and Broccoli Stir-Fry
I looooooove stir-fries, I probably make them every other day for dinner, and this is one of my faves!
5. Roasted Broccoli and Cheddar Twice-Baked Potatoes
If I've had animal protein for lunch, oftentimes I'll skip it for dinner and make these delicious potatoes!
DESSERTS
One of the easiest grab-and-go desserts, and something I always have on hand in my freezer!
2. Gooey Chocolate Chip Snack Bites
These are fast to whip up, which is great when you're pressed for time. They're also incredibly delicious considering the small amount of added sweetener!
This one takes a bit of pre-planning, but not much. My oldest daughter, in particular, loves this treat, and it's so refreshing after a meal!
Nothing better than ice cream, and though this recipe isn't made with the typical mound of sugar and bucket of cream, it's no exception to the rule! What's even better is how fast it comes together.
5. Healthier Than Grandma's Apple Crumble

That title always cracks me up because it's so applicable to my life! My grandma, God bless her, loved her treats and spared nothing when it came to getting every last sugar granule into a recipe.
This is a dessert everyone loves, and though it takes a while to bake, it's always worth it!
Will you be watching the debate this Sunday?