No Sugar Added Grape Popsicles - Only one ingredient is needed to make these sweet and juicy popsicles. NO added sugar and kids love them!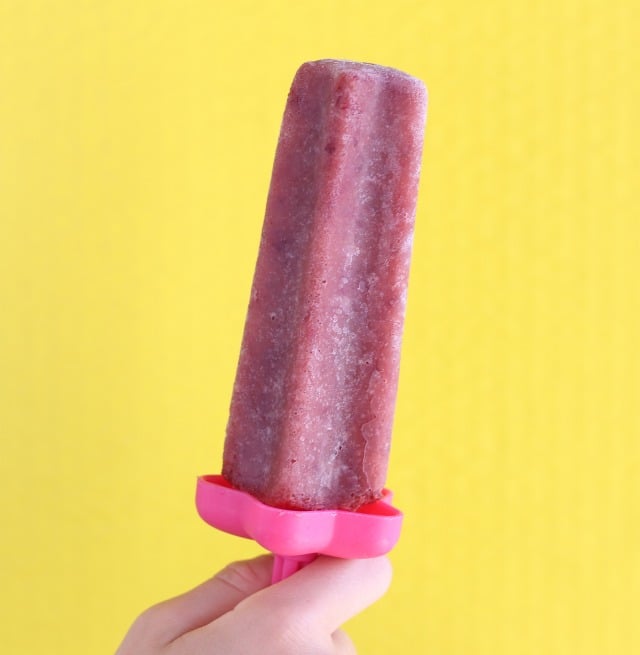 Hi all!
I'm excited to share today's recipe with you.
Did you know May 27th is actually National Grape Popsicle Day? There's a whole day devoted to the grape popsicle, which is wild to me.
If you don't already know me, I have four kids and am constantly trying out new things on them. This weekend, I tried a few things, including today's popsicles. The pops were a hit!
The other recipes need a little tweaking, but the popsicles are perfect for now, especially since grapes are currently in season!
How to make them
All I do is blend together about four cups of red grapes, pour them into pop molds, and voila!
My kids love these grape popsicles (and popsicles, in general), and I love giving them treats I know are good for them. Sorry if that sounds like a cheesy mom line!
In contrast to how good I am with their nutrition and food, I'll tell you I'm quite bad about taking them places.
I myself am a very introverted homebody, so I detest going out of the house.
That poses a problem when you have two tween girls who want to shop and go to movies and whatever else kids do these days.
Does this work with other fruit?
My unfortunate response is that I'm not sure.
I used to love grape popsicles as a kid, so that's what I kind of set out to make here.
Sweeter fruits would probably work best, like mango, blueberries, and banana.
Other frozen treats you might like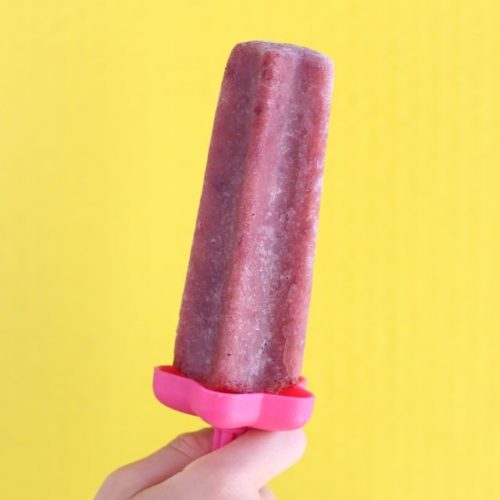 Print Recipe
No Sugar Added Grape Popsicles
All you need to make these sweet and icy popsicles are juicy red grapes. NO added sugar and kids love them!
Servings:
10
popsicles, depending on your mold size
Instructions
Blend the grapes in a high speed blender until smooth, about 20-30 seconds.

Pour into pop molds and freeze.

Tip: After freezing, warm them and pull them slowly out of the molds.
Notes
Nutrition facts are based on making ten popsicles.
WW Points: 3
Recipe adapted from Katie Lee
Nutrition
Calories:
48
kcal
|
Carbohydrates:
11.2
g
|
Protein:
0.8
g
|
Fiber:
0.8
g
|
Sugar:
9.6
g