1. Ajvar Dip
It's a struggle for me each afternoon to NOT want to snack on sweet treats, so, in an effort to curtail that habit at least a few days a week, I've taken to making vegetable-based dips...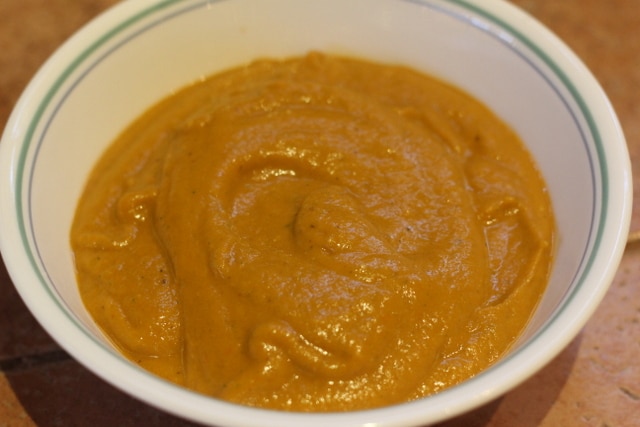 This eggplant and red pepper-based dip from The Candida Diet was delicious! It was easy to throw the veggies into the oven in the morning, let them cool (I put mine in a large glass bowl covered with a plate in lieu of the plastic bag method mentioned), and blend them up in my Nutribullet later in the afternoon.
I added about 1/2 teaspoon of sea salt and reduced the oil to two tablespoons, which was perfect for me.
2. Buckwheat Crackers
Another candida-friendly recipe, these 4-ingredient buckwheat crackers made a great dipping vehicle for the above recipe...
Quick to make, healthy, and delicious, you can find this easy recipe on my Instagram feed here if you're interested.
3. Enchilada Casserole
This is so good, I made it twice in one week!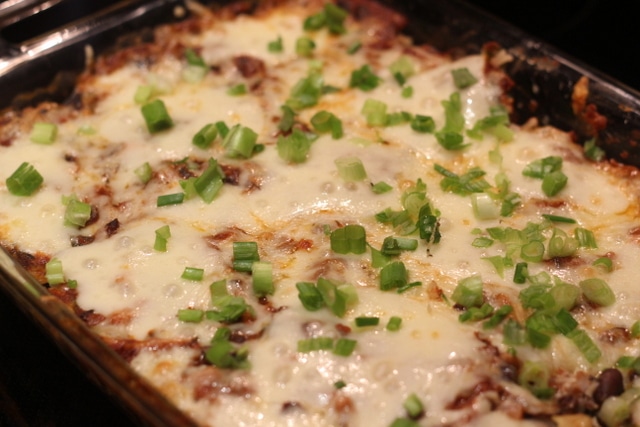 Full of all the good stuff (though it's hard to see) including chicken, brown rice, black beans, veggies, and my Homemade Blender Enchilada Sauce. Topped with some good cheddar and a handful of scallions, this is a meal that pleases all palates in my home!
4. Oatmeal Banana Pancakes
While I don't eat bananas, my hubs loves them! Recently, for his 32nd birthday, the girls and I surprised him with a stack of pancakes sweetened with the tropical fruit...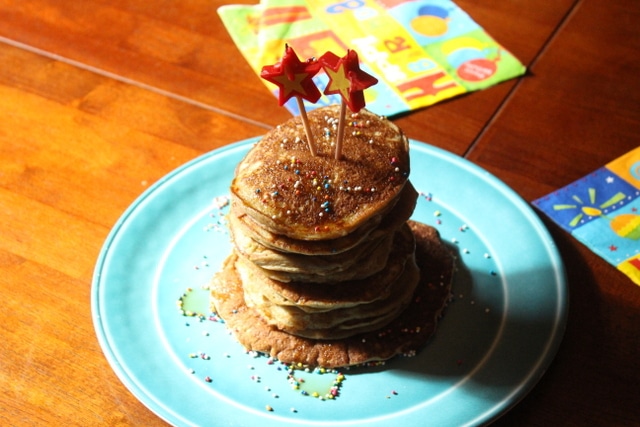 I used this recipe from Simply Delicious, adding in a spoonful of peanut butter, since he loves that too!
He really enjoyed them, and we all enjoyed making the easy, no-fuss recipe!
5. Chocolate Chip Cookie Cups
I've made these sugar-free, bean-based treats quite a few times over the past few months, but only recently perfected it...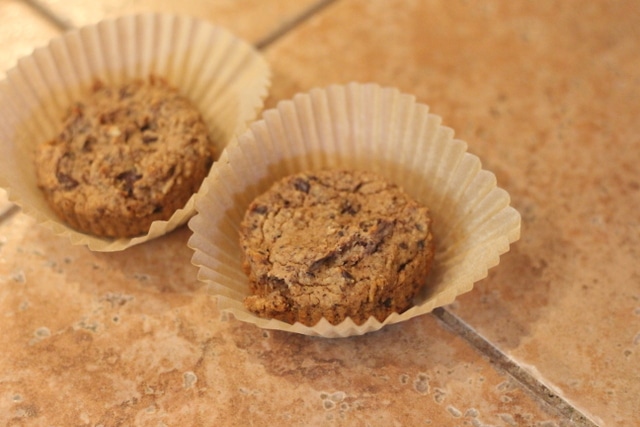 These give me a nice boost of energy and they're full of protein from white beans, which creates the base of the recipe. They're also nut-free so Jadie can enjoy them too!
What new recipes have you tried recently?