I'm stoked for this month! As I've said many a time, this is definitely my favorite time of year. Let's get right into some food!
Whole wheat english muffins with Vegan Apple Honey (recipe at end of post) have been on the agenda for morning snacks....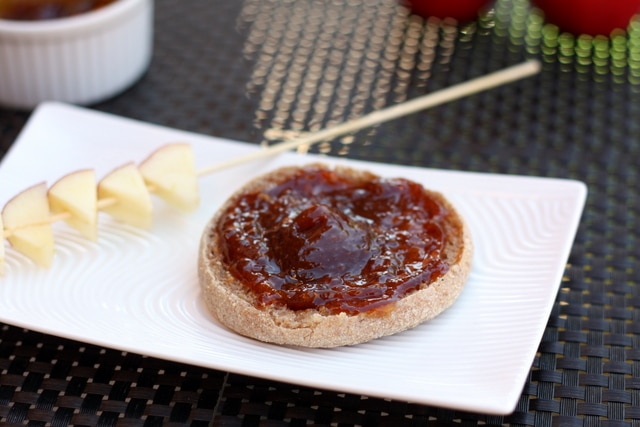 I've always felt bad that vegans can't have honey....it's so delicious and wonderful! I'm hoping this might be an easy alternative.
...it's so easy and all you need is one ingredient!
VEGAN APPLE HONEY (NO bees harmed)
Inspired by this recipe
2 c. 100% organic apple juice
Heat a shallow pan over medium heat. Add juice. Bring to a boil; lower to a simmer and continue cooking until the juice has reduced to syrup consistency (about 45 minutes to one hour). Allow it to cool before using.
This should be kept in a clean glass jar in the fridge, and warmed a bit before using.
What are you planning on dressing up as for Halloween?
My husband and I thought it would be fun to be a dead bride and groom....or a dead gangster pair....or......something dead. We're a bit morbid. 🙂