During my college years, I was all about the low carb/Atkins craze.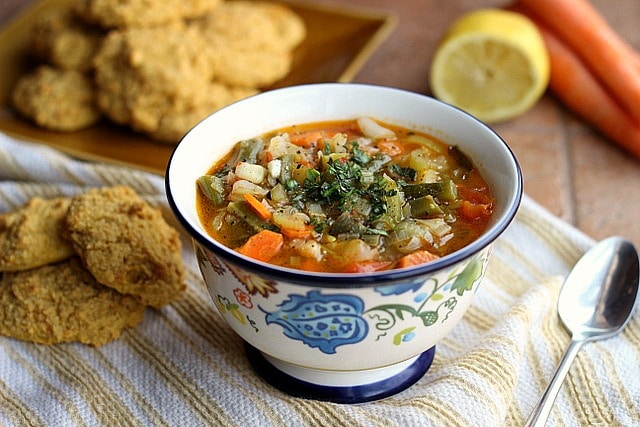 My diet consisted largely of protein shakes/powders, protein bars, chicken, spinach, salad, a little fruit, and diet drinks (the horror, I know).
I remember my mom trying even then to explain the dangers of artificial sweeteners, and it just kind of went in one ear and out the other. For the record, listen to your mothers, especially if they have a great track record for calling it like it is.
My mom has actually taught me about quite a few things that, initially, seemed like something only a crazy woman would be keen on, including chemical sensitivity, soy milk (in the 80s, mind you), and plastic surgery.
My mom is a character, she is.
She's a no B.S. kind of lady with a knack for telling it like it is, sensitive individuals be damned. I actually appreciate that she's not disingenuous with me, and have learned to be grateful for her good qualities, including raising me with the knowledge of all things health-related, not the least of which was food.
When I lived with her, one of our favorite meals to make together resembled this: a good, vegetable or bean-based soup and some scrumptious, warm crusty bread, though my chosen bread of choice then was usually some attempted knock-off of Macaroni Grill's rosemary deliciousness.
For these recipes, I was set on creating a lower calorie vegetable soup that could be paired with a more indulgent biscuit.
The soup derives the majority of its flavor from the unique combination of herbs and vegetables, namely the basil and leek. I also add in a couple of teaspoons of lemon juice at the end to brighten up the taste.
In the biscuits, the flavors from the sweet potato and oat flour pair exceptionally well with the coconut milk, all lending a soft and tender inside with a slightly crusty outside. My girls just eat this right up!
Print Recipe
Hearty Vegetable Soup with Sweet Potato Biscuits (Vegan, Gluten-Free)
Ingredients
SOUP:

2

T.

olive oil

1

leek

sliced

2

garlic cloves

minced

¾

c.

carrot

chopped

¾

c.

celery

chopped

2

c.

green beans

chopped into 1-inch pieces

1

c.

green cabbage

chopped

2

c.

tomatoes

chopped

4 ½

c.

water

2

bay leaves

½

c.

frozen corn

2

T.

fresh parsley

2

T.

fresh basil

2

t.

fresh lemon juice

pinch

red pepper flakes

½

t.

sea salt

plus more to taste

pepper

to taste

BISCUITS:

1

t.

lemon juice

¼

c.

coconut milk

I use light

½

c.

cooked and mashed sweet potato

2

T.

oil

I use grapeseed

1

T.

applesauce

2

t.

maple syrup

¾

c.

oat flour

I grind my own flour using Country Choice Organic Oats

¼

c.

brown rice flour

¼

t.

sea salt

2

t.

baking powder
Instructions
SOUP:

In a large pot, heat the olive oil.

Add in the leek and saute for 2-3 minutes.

Add in the garlic, carrot, and celery, and saute for 2-3 minutes.

Stir in a pinch of red pepper flakes along with a good pinch of salt (it helps to lightly salt each layer of additions as you go).

Add in the green beans, cabbage, tomatoes, water, bay leaves, and corn.

Bring the mix to a boil, then reduce the heat to a simmer.

Cover the pot and let the mix simmer for 20 minutes.

Remove the lid, stir in the fresh herbs and lemon juice.

Season, to taste.

BISCUITS:

Preheat the oven to 400.

In a small bowl, mix the lemon juice with the coconut milk.

Let stand 5 minutes.

In a separate bowl, mix the sweet potato, oil, applesauce, maple syrup.

Add the coconut milk mix to the wet ingredients.

In another bowl, mix the flours, salt, and baking powder.

Mix everything together gently, just until all ingredients are moistened.

Dollop 7-8 spoonfuls of batter onto a parchment paper-lined baking sheet.

Bake the biscuits for 15-17 minutes, until lightly golden.

Cool and enjoy!
Notes
Nutrition facts (for soup) include 1/2 teaspoon of sea salt, though you may need more for taste. WW points (new system) (for soup): 3 Please see below the recipe box for biscuit nutritional info.
Nutrition
Serving:
1
|
Calories:
94
kcal
|
Carbohydrates:
12.3
g
|
Protein:
2.2
g
|
Fat:
5
g
|
Saturated Fat:
0.8
g
|
Polyunsaturated Fat:
4.2
g
|
Sodium:
194
mg
|
Fiber:
3.4
g
|
Sugar:
4.2
g
The above nutritional information is for the soup, while these stats refer to the biscuits:
Serving size: 1/8 of biscuit recipe
Calories: 117
Fat: 5.9 g
Sugar: 2.3 g
Fiber: 1.7 g
Carbs: 14.6 g
Protein: 1.9 g
WW points (new system): 3
This makes a very satisfying and filling lunch! I love to dip my biscuits into the warm soup to soak up some of the broth, and the contrasting temperatures and textures from the savory liquid and the lightly sweetened rolls really complement one another!
Do you get along with your parents? What is your favorite thing to pair with soup?