Hi there, I'm Lauren Goslin, and I've been a food blogger for over ten years!
My goal with Oatmeal with a Fork is to show you healthy, lower sugar recipes that my family and I enjoy.
I have a dry wit and a passion for healthy, from-scratch eating. I'm hoping this will be a blog that you will find both funny and tasty!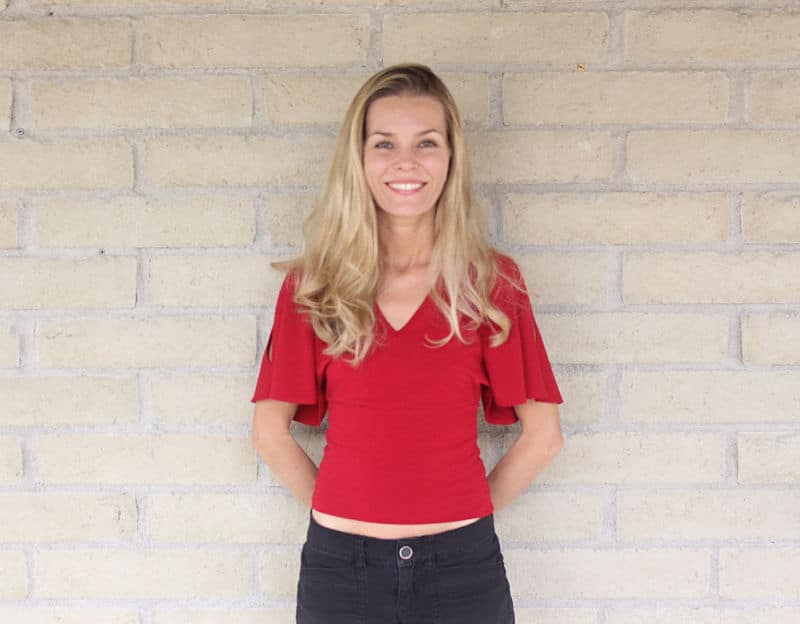 My backstory
From a young age, I loved to cook and bake!
As a kid, I used our family dining room as my 'restaurant', which was named 'Lori's Cottage House'. I'd craft a menu and invite my parents to a delicious meal of my 'special' spaghetti! I'd also charge them, ha! They were good sports though, and I'd get a big tip from my dad.
My life has been full of twists and turns, all of which brought me to start this blog.
I create most of my recipes around my myriad food allergies, as well as other health issues, including Lyme disease.
Today, I'm married to a cute fireman, and we have four kids together, three girls (Jade, Natalie, and Miki) and a boy (Sam).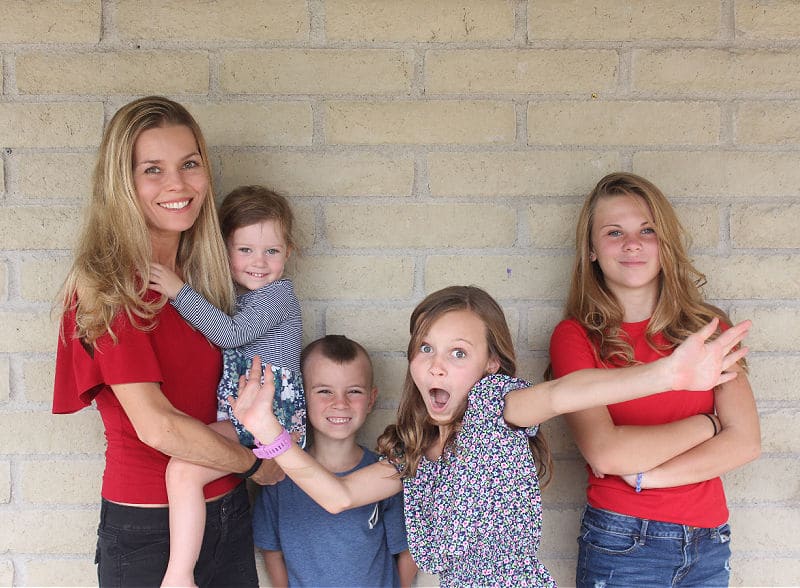 What you will find on Oatmeal with a Fork
Healthy, from-scratch recipes that my family and I love! I won't post something unless at least one of us loves it.
Lower sugar recipes that aim to please WITHOUT artificial sweeteners or sugar alcohols. I do love stevia though! Each low sugar recipe has less than ten grams of sugar per serving.
Many allergy-friendly options - Our house is FULL of various allergies, including nuts, gluten, and dairy, amongst other randoms. There are plenty of choices in each category.
Plenty of 'for one' treats - We have what's known as 'treat days' around here, where the kids and I all create our own individual mug cakes and cookies, ergo, there are quite a few recipes on the blog.
More about the blog
How did you come up with the name?
I wanted to name the blog for both myself and my husband, so I combined my love for oatmeal and his affinity for eating it with a fork!
What is your favorite savory recipe?
Hands down, my family would agree, Apple Juice Chicken!
What is your favorite sweet recipe?
Given my health issues, I don't eat a lot of sugar anymore, but I still love brownies! My favorite low sugar variation is this Fudgy Zucchini Brownie recipe.
What recipes do the kids love?
This is a tough one, so I'm going to give the top three.
One, these Vanilla Ice Cream Pops. These taste just like true ice cream bars, and there's hardly any added sweetener!
Two, these Spelt Flour Tortillas. These are great to make cheese crisps, burritos, or just eat plain!
Three, this Basic Granola. I can't believe how quick this goes when I make it!
What is your husband's favorite dessert?
He absolutely, positively, unconditionally loves this No-Bake Andes' Mint Pie!
I sincerely hope to help in any way I can with anyone who may be afflicted with allergies, chronic illness, or wanting to eat lower sugar. I would suggest reading my 10 Tips To Help You Eat Less Sugar post to start.
I love healthy food, so if you do too, then you're in the right place!