Teff Flour Muffins (NO Added Sugar!) - Delicious, fruit-sweetened muffins that are made with 100% teff flour. Healthy and kid-friendly!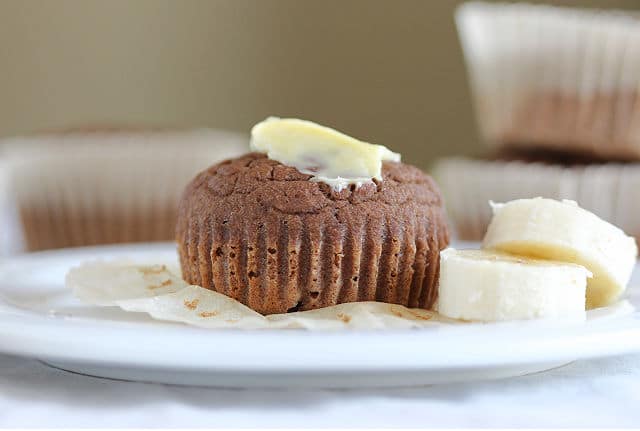 As a kid and even as a young adult, I never realized how many different grains existed.
Growing up, my life kind of revolved around whole wheat, as I'm sure many of you can relate to. Granted, I didn't think about my options, as I had no significant allergies or sensitivities back then.
Still, it's quite amazing the number of choices we have.
While I do love whole wheat and spelt, my favorite gluten-free flours are oat (obviously), millet, buckwheat, and teff.
What is teff?
Teff hasn't quite gained the popularity I believe it deserves, but it's not unheard of either.
I first became interested in the tiny grain a few years back. After trying it out in various baked goods, it has become a staple in my diet.
With Mickie's birth, I lost a good amount of blood and was anemic for quite a while. Teff was one of the flours I employed in my diet to help rectify that, as it is high in iron.
Another plus to teff is that it's higher in protein. This is great for someone who is prone to blood sugar issues, like myself, as the protein acts as a buffer against the grain's carb content.
I find that the more protein in a treat, the better I tolerate it.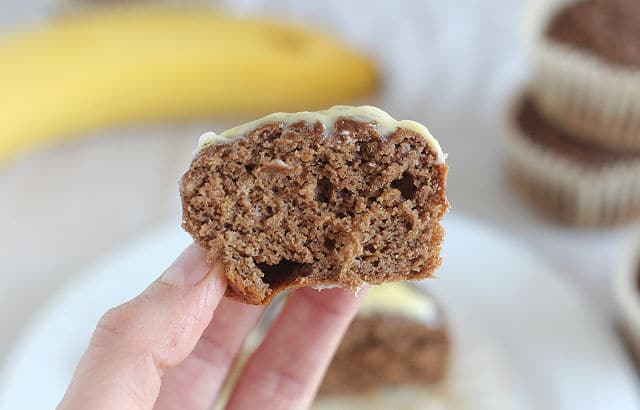 Teff flour in muffins
I tried this recipe not expecting much, but these were a HUGE hit in my house, nearly vanishing in less than an hour!
The kids all loved the flavor of teff flour. Even Jade said she couldn't believe they were teff because she had tried it in another recipe and didn't care for it.
The only sweetness comes from some mashed banana.
If you like teff flour, you might enjoy some of my other recipes with it: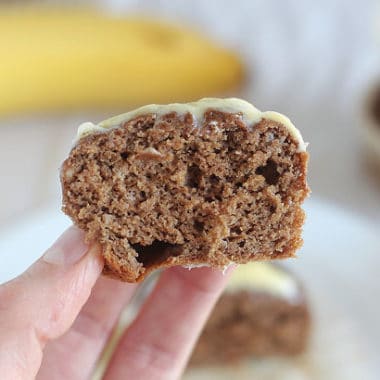 Print Recipe
Teff Flour Muffins (NO Added Sugar!)
Delicious, kid-friendly muffins made with teff flour - NO added sweeteners of any kind!
Ingredients
DRY INGREDIENTS:
1

cup

teff flour

1

tsp

baking powder

¼

tsp

baking soda

¼

tsp

sea salt
WET INGREDIENTS:
1 ½

large

ripe bananas

mashed well

½

cup

milk of your choice

2

Tbsp

olive oil

2

Tbsp

plain yogurt

1

large

egg

1

tsp

vanilla extract
Instructions
Preheat the oven to 350 degrees.

Mix the dry ingredients in a large bowl.

Whisk the wet ingredients in a second large bowl until well combined.

Add the dry mix to the wet ingredients and stir just until the dry ingredients are moistened.

Divide the batter among 12 paper muffin cups.

Bake for 12-15 minutes, just until tops are springy to the touch.
Notes
Nutrition facts are based on using low-fat yogurt and unsweetened almond milk.
WW Points: 3
Nutrition
Sugar:
2.3
g
|
Fiber:
2.2
g
|
Calories:
96
kcal
|
Fat:
3.4
g
|
Protein:
2.6
g
|
Carbohydrates:
14
g
Notes:
Unsweetened applesauce can be substituted for the yogurt.
Some of the items I use to make this recipe include: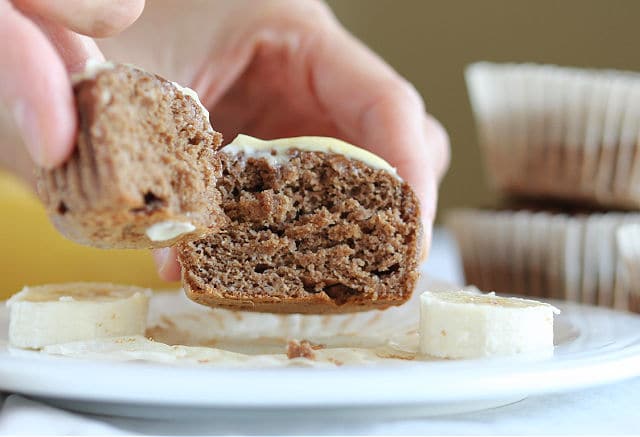 '
Shared with: Busy Monday