Though my daughters aren't yet old enough to read or write, I created this delightful craft with them in mind!
Each afternoon, like clockwork, my girls inquire as to 'what's for dinner'. In the midst of creating and making recipes for this blog, I sometimes lose track of time and our evening meal is the first thing to suffer.
We have had more than a few nights of random leftovers, filling smoothies, or even quick and easy pancakes simply because I'm exhausted from being in the kitchen.
This often leaves me feeling a little guilty because I know how much my family enjoys a good dinner, so I created this menu board as a way for us to plan some of our weekly meals.
Materials Needed:
12 x 12 inch picture frame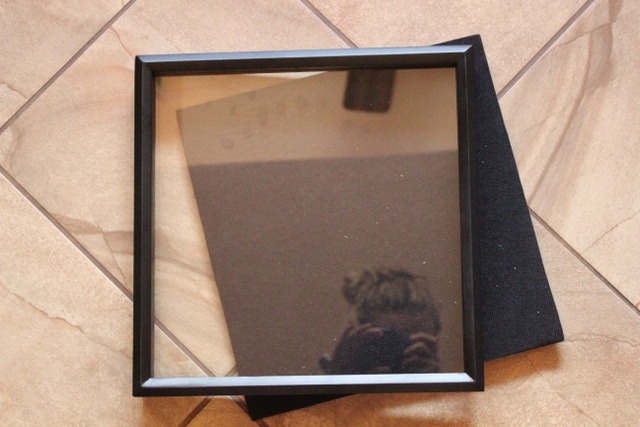 Hi!
a beautiful piece of scrapbook paper (also 12 x 12)
I got a great deal on this pack of 12 at Hobby Lobby!
stickers or cut-outs of letters (for the days of the week and the word 'menu')
Two packs, two bucks at Target. Make sure you get enough of the letter 'y' since it's your most used letter. If I had only bought one pack, I would have been short.
Get some pretty colors that show up well! If I were to do it over, I would get black.
This helps to seal everything.
1. Start by applying the letters to your scrapbook paper.

I used pieces of paper towel to draft exactly where each day would be before beginning.
2. Coat the letters with Mod Podge and let them dry.
3. Assemble the menu board and hang it up! (Ours is right outside the kitchen.)

Now, your husband can let you know that he wants your delicious Chili, or Beef and Quinoa Meatballs, or even your healthy, Quinoa Pizza in a direct, yet subtle way, and you can be prepared for it. 🙂
What crafts do you enjoy making?
**This post was inspired by Makes and Takes.