Well, if it isn't my good ol' food blog!
The past couple of weeks have been hellish, to say the least. We moved, I cried, blah, blah, blah.
Change is NOT my thang, friends. I am planning on (hopefully) never, ever, EVER doing this again!
Now that I'm settling into a routine, I wanted to touch base here and share some delicious treats for tomorrow!
We'll be taking our kids trick or treating, but I'm also hoping to lure them home with promises of healthier, lower sugar sweets! Here's a list of some of my faves.
Who can have Halloween without some chocolate?!
A favorite that I haven't made nearly enough, these treats combine two classics: chocolate and cookie dough!
3. Inside Out Peanut Butter Cups
More peanut butter = more protein!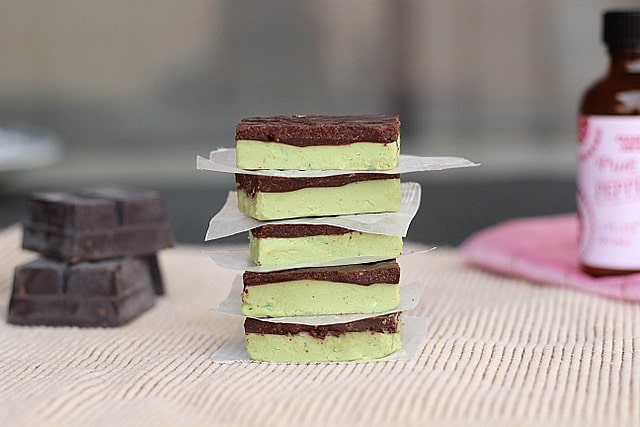 I used to love those minty squares, and my husband is a big fan as well. That's why I remade them without all the nasties.
5. Dark Chocolate Raisinet Truffles
Raisinets used to be my favorite movie snack, so I gave them a healthy, raw treat-inspired makeover.
My kids all LOVE these marshmallows, and they're made with a combination of honey and stevia for a lower sugar recipe.
Creamy, dreamy, AND low in sugar! This delicious pumpkin fudge is filling without being cloying.
End the night on a sweet note with a good, scary flick and some of this lightly sweetened caramel corn! Putting it in the oven really crisps it up, making a great substitute for Cracker Jack.
The best for last, these healthier Snickers bars are a year-round indulgence!
I hope everyone has an awesome Halloween, and I'll be back soon with something new!