Can you believe we're near the end of October?!
I swear, once September hits, the rest of the year just flies by.
Halloween is much anticipated in the Goslin household. Decorating, pumpkins, candy, Fall festivals, candy, scary movies, and did I mention candy?
For all of my low sugar eating, I sure do have at least three sugar piggies over here (I can't tell yet about Mickie...).
While I don't give them everything they want, I have become more lax over the years, especially with my older girls, BUT!...I still make many-a-healthy-treat, and today's post rounds up some of my blog favorites!
The best for first, these healthier Snickers bars are a year-round indulgence!
A favorite that I haven't made nearly enough, these treats combine two classics: chocolate and cookie dough!
More peanut butter = more protein!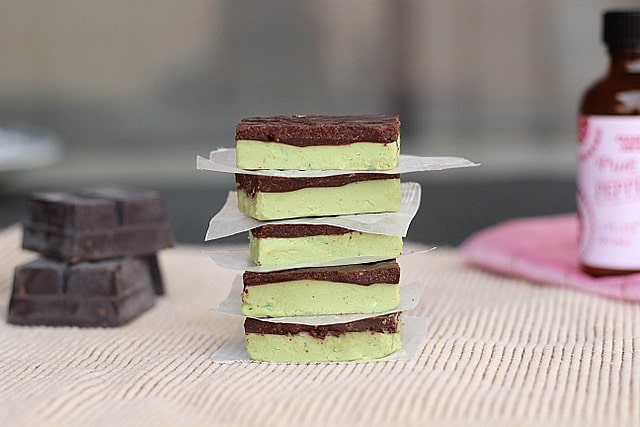 I used to love those minty squares, and my husband is a big fan as well. That's why I remade them without all the nasties.
Raisinets used to be my favorite movie snack, so I gave them a healthy, raw treat-inspired makeover.
My kids all LOVE these marshmallows, and they're made with a combination of honey and stevia for a lower sugar recipe.
Creamy, dreamy, AND low in sugar! This delicious pumpkin fudge is filling without being cloying.
End the night on a sweet note with a good, scary flick and some of this lightly sweetened caramel corn! Putting it in the oven really crisps it up, making a great substitute for Cracker Jack.
Nobody better lay a finger on my Butterfinger....fat bomb.
Who can have Halloween without some chocolate?!
I hope everyone has an awesome Halloween, and I'll be back soon with something new!