If you read this blog with any frequency, you know of my love for single serve treats!
Today, I've rounded up 25 awesome recipes that are excellent when you just want a small batch or bite.
Many are fitting for different diets, including gluten-free, grain-free, nut-free, and low sugar, so I hope you find a new favorite among the bunch!
Cakes
I love this little chocolate cake, and it seems many other people do too! NO oil or butters needed, a rich chocolate taste, and only 2-3 teaspoons of sweetener, depending on your preference.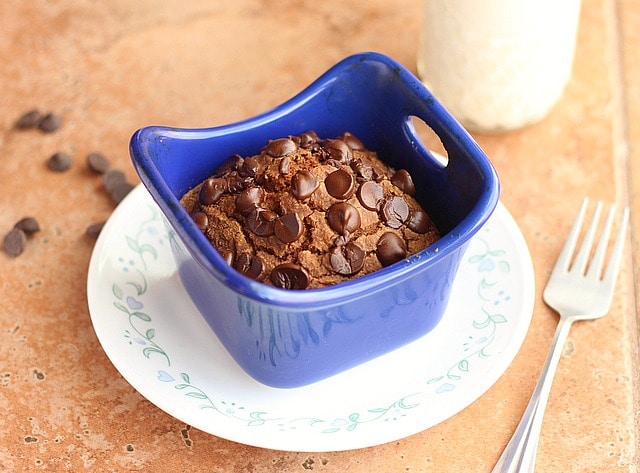 NO sweeteners needed for this moist cake, which is also free of added oils. That just leaves room to pile on the chocolate chips!
This was my absolute favorite sugar-free treat, post-Sam, as that was when I became focused on low sugar eating. It's very filling with a great texture, and it really helped me 'retrain' my sweet tooth!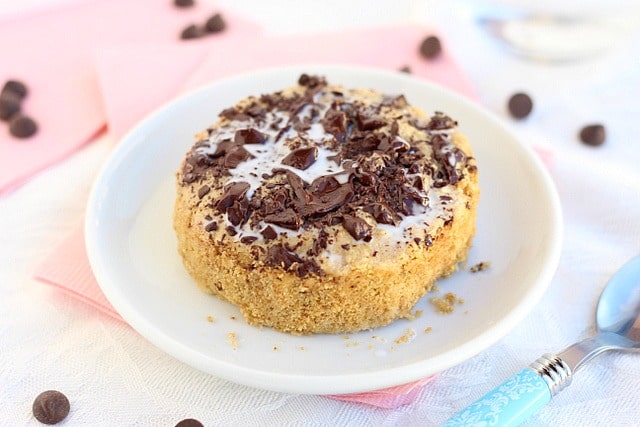 I love the taste and texture of millet flour...it is a bit grain-y and gives the impression of a treat being sweeter than it actually is. This little cake is totally sugarless, save for any added chocolate, thanks in large part to millet.
This cake reminds me a bit of the classic vanilla variety, with a bit of a health twist! I like to top this one with some full-fat yogurt, cinnamon, and cacao nibs.

This is a great treat for those of you avoiding grains AND nuts! Top it with a dollop of whipped cream (dairy or coconut) for some decadence.
No grains needed for this cute lava cake, which is also naturally high in protein!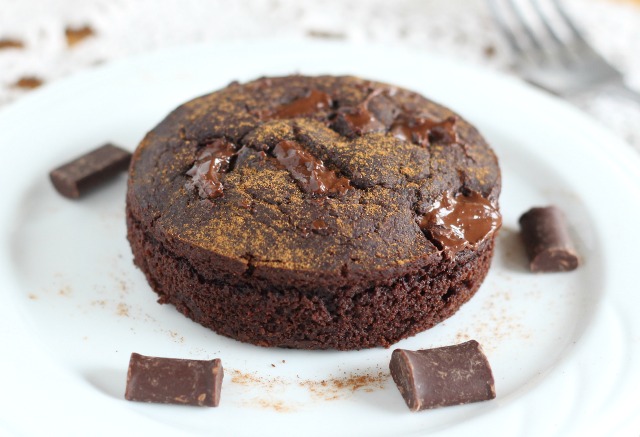 I know I have a LOT of chocolate cakes on the blog, but I love them so! This one has no added oil or butter, and it's still moist and delicious!
Cookies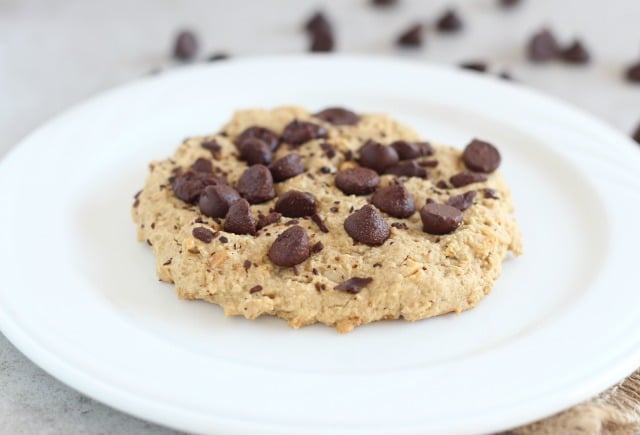 This hearty oatmeal peanut butter cookie is a delicious treat that's made with oats, peanut butter, and a touch of maple syrup. It's also gluten-free and vegan.
This delicious oatmeal raisin cookie is a terrific low sugar treat. Oats, buckwheat flour, olive oil, and raisins combine to make this sizable snack!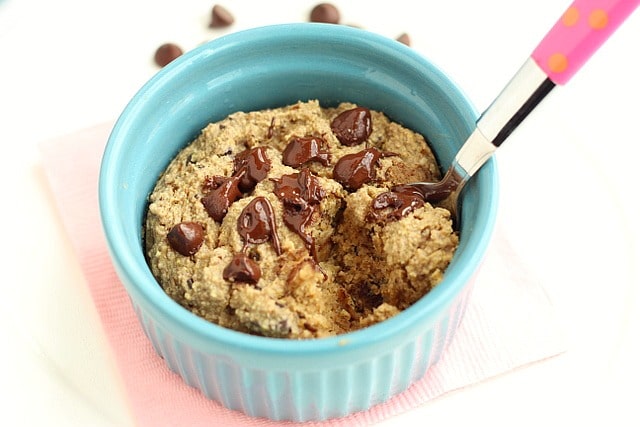 This is one of my personal favorites and has been for years. NO oil or butter and only one teaspoon of added sugar.
This delicious cookie is a favorite with my hubby, and it's made with grain-free almond meal. It has a rich, buttery taste, thanks to the combination of almond meal and coconut oil.
This is my oldest daughter's FAVORITE treat! She makes it for herself and has come up with a few variations, including adding a bit of cocoa powder. Gluten-free, nut-free, and vegan!
This delicious cookie is made without ANY added sugars. I like to add a few drops of stevia and use sweetened chocolate to balance out the flavors.
Only 1/2 teaspoon of added sugar for this big, fat, satisfying oatmeal cookie! I've been making this with olive oil lately, which I really enjoy. This cookie is another favorite, as it's easy to make and delicious to eat. NO added oils or butters, and only ONE teaspoon of added sweetener.
With around eight grams of natural protein, this delicious cookie is made with ingredients like oats, pumpkin seeds, and chia seeds. A great pre (or post) workout treat!
Yet another delicious cookie is made with oat flour, coconut oil, and plain yogurt for a dose of protein. Topped with a big marshmallow and chocolate for a summer-inspired treat!
This is my favorite way to use up that little bit of leftover canned pumpkin. It has such a great, dense texture that is a cross between cookie and cake!
This flourless cookie cake is another one of my husband's favorites! I've also used cashew and almond butters with success.
Brownies
Only 1 1/2 teaspoons of added sweetener needed for this little chocolate-y square of goodness! It has the dense, fudgy texture reminiscent of a good brownie, but it's healthy!
This one was created for my hubby, as chocolate and peanut butter are two of his favorite flavors. It's a good one if you're still learning to retrain your sweet tooth, as it has a bit more sugar (one tablespoon).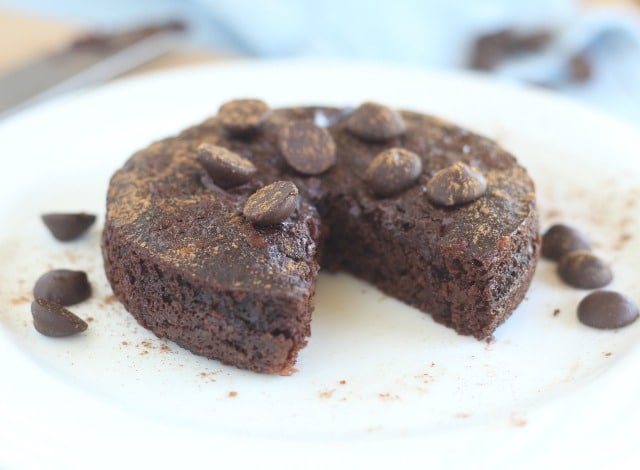 This delicious, low-fat brownie is made with Greek yogurt and maple syrup.
Other treats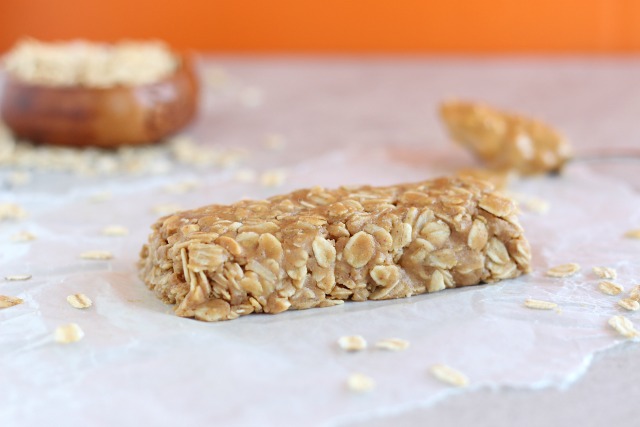 If you're in need of a good snack, make this scrumptious granola bar...NO baking needed.
NO sugar in this higher protein buckwheat flour muffin! I like to top it with my Peanut Butter Frosting and a sugar-free blueberry compote (just boil frozen blueberries until syrupy).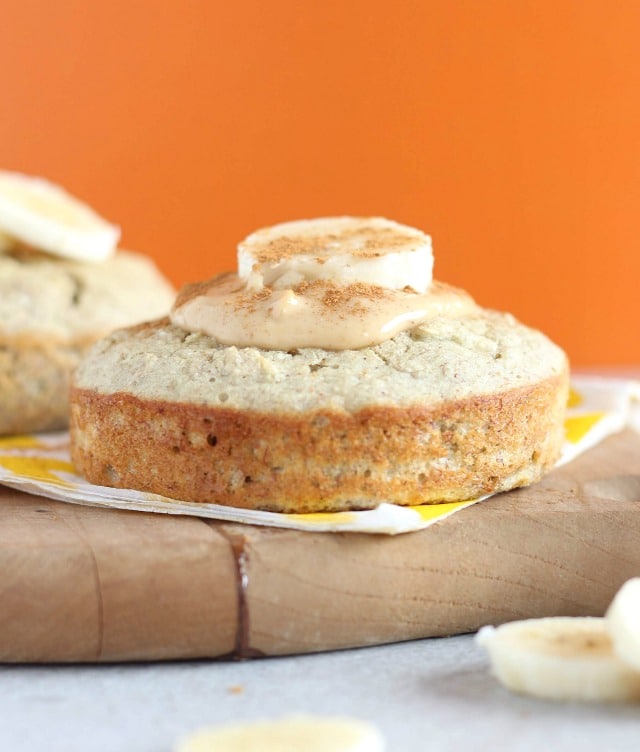 No sugar needed for this delicious breakfast banana bread, made with buckwheat flour and oats. Add in a few walnuts or chocolate chips for a fun variation!
I hope you found something yummy to try. Let me know what you think if you do!