Valentine's Day is on Monday, so I thought I'd give some of you creative types a few recipes to make for your love!
Here are 14 healthy chocolate and berry treats to satisfy you this 14th of February! ♥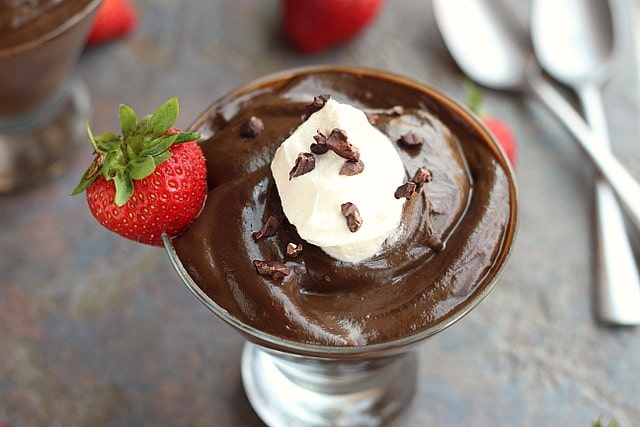 Avocados, carob, and honey combine to make this creamy and delicious mousse!
Under three grams of sugar per piece of delicious, creamy, chocolat-y fudge! No baking required!
I think any man would appreciate this yummy throwback to gas station fare...they're higher in protein, grain-free, and they won't leave you feeling heavy. I don't make this one enough!
If you have trouble with chocolate, carob is a good substitute. These no-bake treats are a great, low sugar bite, and they're free of dates and nuts.
Another no-bake treat that's also nut-free...a delicious, chocolat-y base topped with a creamy, pudding-like filling. These are what chocolate dreams are made of!
A sweet treat for berry lovers...a walnut and oat crumble sits under colorful berries for a healthier dessert. Top it with some whipped cream and shaved chocolate for a bit of decadence.
You'll (probably) never guess the amazing ingredient that gives this recipe bulk and texture...okay, I'll tell you, it's beans! This cake is incredible tasting! Save the strawberries and top it with my Healthy Chocolate Frosting instead, if you like.
This is by far my husband's favorite treat on the blog, so I try to make it for him on special occasions, including V-day!
A raw brownie layer...topped with avocado ice cream...topped with a chocolate shell...topped with whipped coconut cream...these pictures don't do the recipe justice.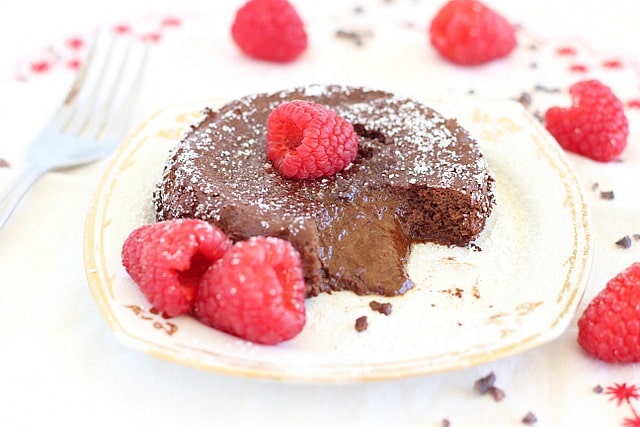 This was last year's V-day treat, and it's still a popular one over here. It's grain-free and nut-free, which is nice for those with allergies.
Syrup-y strawberries mixed with a nut-free, soy-free 'cheesecake' topping...this is a great non-chocolate treat!
What's better than chocolate on Valentine's day?! Your own homemade chocolate, I say! Video included!
This is an older recipe, but an easy one! Just dates, cocoa, and oats blended make these sweet balls that you can roll in coconut or anything of your choice. Video included!
I'll end with the cutest little pies ever! This recipe makes just enough for two, and there's NO baking required.
Here's TWO more from my favorite food bloggers!
No baking needed for this delicious treat!
If yin and yang had a delicious Valentine cookie, this would be it!
I hope you all have a sweet Valentine's day filled with lots of love and healthy treats!