With the weather cooling down, these soups are sure to keep you cozy! I've rounded up ten of my best soup recipes for your viewing pleasure, so I hope you find one that looks yummy!
A simple list of ingredients and a good spritz of fresh lemon make this soup a creamy dream!
This soup simmers and thickens all day, allowing the complimentary herbs to shine through.

Red lentils and lemon are a match made in culinary heaven in this satiating soup! Pair it with some Pumpkin Spelt Biscuits for good measure.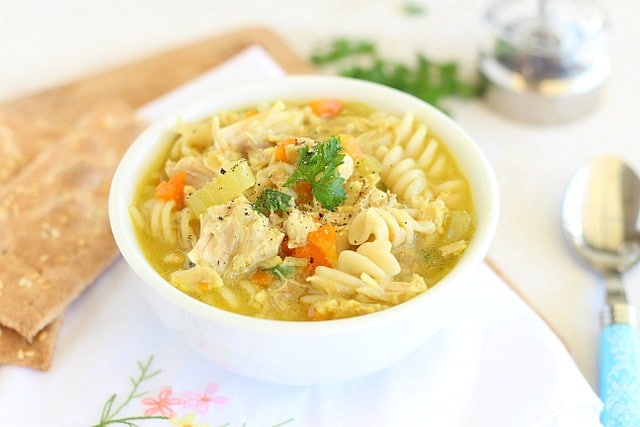 This soup really lives up to its name! Tender chunks of chicken, flavorful broth, and soft noodles all make this a true winner with kids and adults.
I love soups made in the Instant Pot! Prep everything and walk away...NO stirring or babysitting needed. This is my latest creation with it, a creamy soup totally made from vegetables.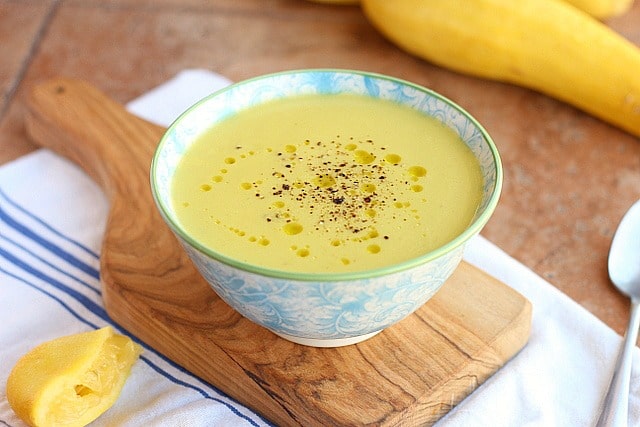 This is probably my favorite soup on the blog, and it's so easy! Made with summer squash, this creamy soup pairs exceptionally well with a cheese crisp (use my Spelt Tortilla recipe, you won't regret it!).
This soup makes the perfect base for toppings, such as cheese, sour cream, and guacamole. It's deliciously filling and high in plant protein!
I do love my creamy soups, and this is another favorite. A little bit of curry goes a long way, in terms of flavor in this zucchini-based pottage.
Stepping away from the creamy soups for a moment, this chunky vegetable variety is a great way to get some chew with your meal. See the Sweet Potato Biscuits recipe in the same post for a great accompaniment.
I worked for a while to tweak this lentil soup recipe to my liking and believe I have a real star with this combination of ingredients. Try it and let me know what you think.
What's your favorite soup to warm up with?