I had originally planned a Friday Finds skin care edition, but since it's Friday the 13th (:-O), I thought a round-up of 13 quinoa-based recipes seemed more appropriate.
Priorities.
We'll chat skin care chat next Friday. 🙂
A delicious side or even main entree, this dish is easy peasy and filled with flavor! Add some chicken or eggs to round it out.
An earlier recipe, this dish uses quinoa in place of the traditionally added breadcrumbs, making it suitable for those with a gluten allergy.
3. Maple Cinnamon Quinoa Granola
This is a clean, nut-free accoutrement to yogurt or smoothie bowls, and the quinoa adds a lovely crunch!
4. Southwest Quinoa and Black Bean Salad
This salad is one that I've made a day ahead of time if I know I'm going to be on the road the next day. It travels well, and makes a nice lunch!
Who doesn't love a good satay sauce? Peanut butter combined with ginger, soy sauce, garlic, and some sweetness drizzled over vegetables and quinoa...mmmm.
Only five ingredients to make this high protein, gluten-free crust. Top it with my Homemade Pizza Sauce for even more yummy-ness.
7. Moroccan-Spiced Quinoa with Roasted Broccoli and Chickpeas
A delicious vegan meal packed full of protein and exotic spices!
At first glance, the ingredients in this recipe don't look like they'll go together, but at first bite, you'll know differently! One of my favorites that I need to make again asap.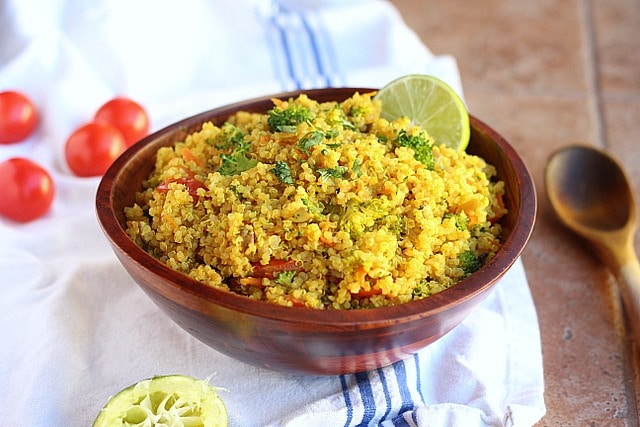 Lots of yummy flavors and veggies going on here, and it's quick and easy to make if you're short on time.
10. Buckwheat and Quinoa Quick Bread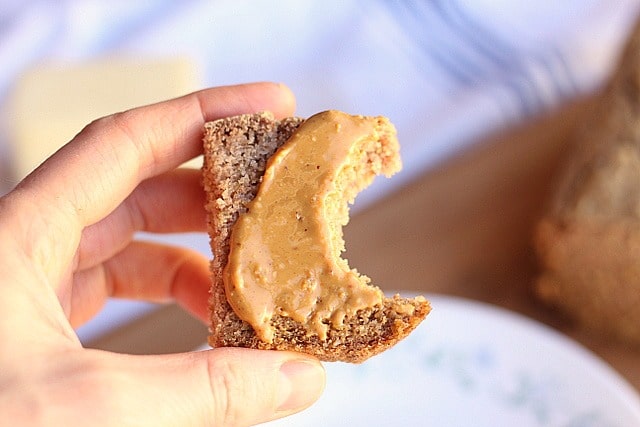 A lovely and easy bread; made WITHOUT any yeast or sugar, gluten-free, and vegan-friendly. Delicious with a smear of peanut butter!
11. Peanut Butter Quinoa Energy Bites

In lieu of protein powders, I've added in some cooked quinoa to these tasty, low sugar treats!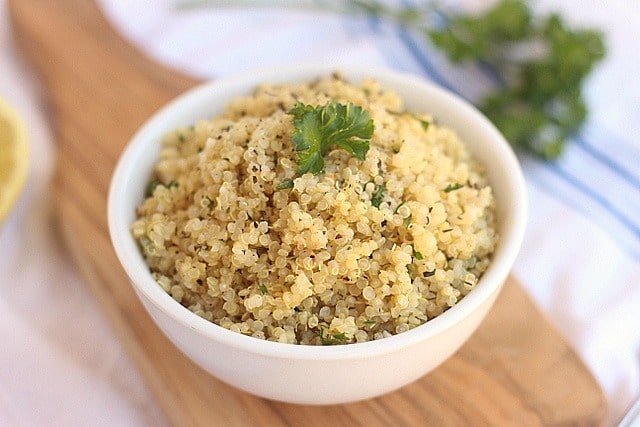 The perfect side dish to any entree, this recipe is so delicious and lemon-y.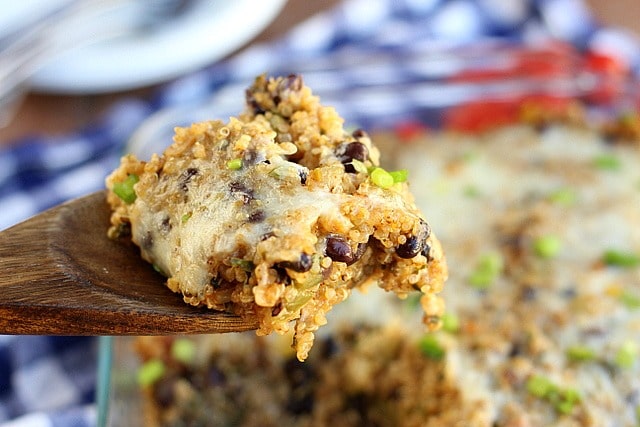 I make this recipe at least once a week, it's one of my absolute favorites, especially if I don't have any chicken handy.
Have a lovely weekend! ♥