Who's ready for Thanksgiving?
I'm barely able to dress myself, at this point, so you can imagine my answer.
It has been quite the year! Don't worry, I'm not going to get into politics here, but I'm certain we can all agree on the absolute insanity that has defined 2020.
My hubby is home this year for Thanksgiving (yay!), so we're all excited to spend it together.
I haven't finalized my menu, but the following recipes are all circulating through my brain. I hope you can find one or two you'd like to try as well!
BREADS
A great option for those gluten-free-ers that may be attending your table, and they're delicious!
Biscuits are a must on this fine holiday, and these fluffy whole grain delights are a great way to use up the last of that annoying leftover can of pumpkin.
This scrumptious 'cornbread' is made entirely WITHOUT corn, but you'd never know it! It's also packed full of nutrition from sweet potato and contains NO added sweeteners!
SIDES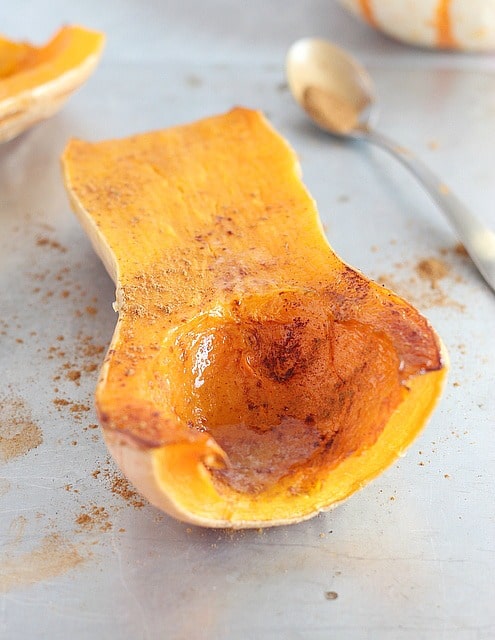 These are an easy way to offer a simple vegetable! Roast them and slice them into thirds or fourths for a more dainty, handheld bite.
This is truly one of my favorite recipes on the blog! A unique onion 'cream' sauce is the base for this soft and luscious potato dish. You'd never know it's cream AND butter-free!
This dish also employs a variation of my onion 'cream' sauce (a truly versatile little ditty). The breadcrumb topping makes a delightful textural contrast to the soft and creamy sprouts!
This no-brainer recipe shows you how to make a speedy sweet potato! Give everyone their own individual sweet potato 'casserole' by topping these with a few marshmallows and pecans. YUM!
Roasted vegetables are a great way to please veggie haters, AND they're a good one to prep the night before!
This would be a great make-ahead dish, as oven space and time are both precious on the actual holiday!
So, I tried a new version of this casserole this year, but I didn't quite get around to perfecting it. Ergo, you get to bask in my early day photography, which is just horrific. Recipe is good though, lol!
Despite having the colors of Christmas, this salad would make a great addition to Thanksgiving! Fresh, easy, and full of nutrition to offset those pies. 🙂
This is another great one to make ahead, as the flavors just get better with time!
DESSERTS
I know my most recent crop of desserts wouldn't exactly please the average sugar lover, BUT!…this pie may just be the exception! Top it with some sugar-laden ice cream, and they'll never know.
Another low sugar recipe that you can top with ice cream – This is one of my favorites on the blog! It's easy, delicious, and so healthy!
While this recipe is for a small serving, it can easily be doubled or tripled, as needed. Again with the ice cream, but if you get yourself a good brand of blueberries, you might not need it!
Lol to that title, as my grandma was quite the sugar lover! This recipe is just as good and (as the name says) healthier for you!
Now, Thanksgiving wouldn't be complete without a creamy pumpkin pie to round it out! This egg-free version is almost custard-like in texture! The arrowroot really sets it up to be a bit softer than the average pie, and it truly is irresistible! One of my finest creations.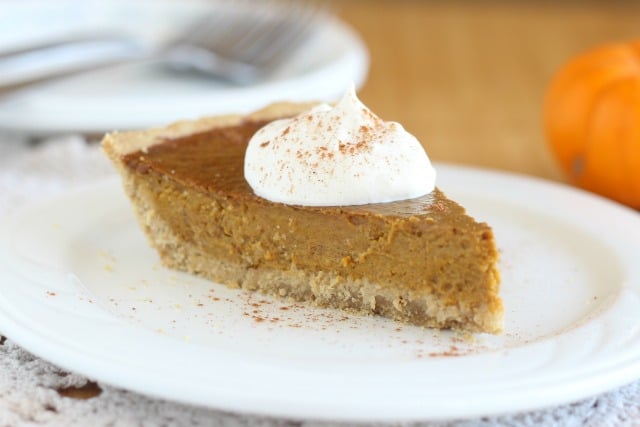 If you're looking to please lower carb/sugar guests, this pie may be perfect for you. This is the exact one I currently make for our crew.
MISCELLANEOUS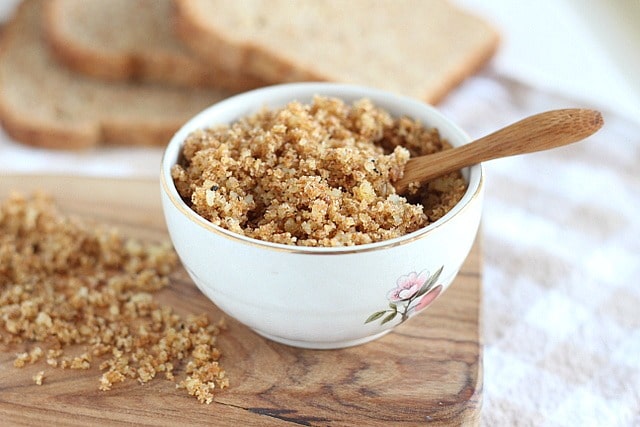 These make a delicious topping for all things casserole!
For all your pie crust needs, this gluten-free pie crust is simply pressed into the pan.
I hope you found some good ideas for your (healthy) Thanksgiving table this year! ♥