With Mother's Day creeping up on Sunday (the 11th), I wanted to give you procrastinators out there (me) 11 ways to both impress and treat your moms.
Wrap these in a pretty bowl with some glittery paper, and your mom will swoon!...especially when you tell her the treats are healthy. 🙂
My mom is a die-hard lover of anything lemon, so these would definitely be at the top of her list!
2. Raw Mint Chocolate Bon-Bons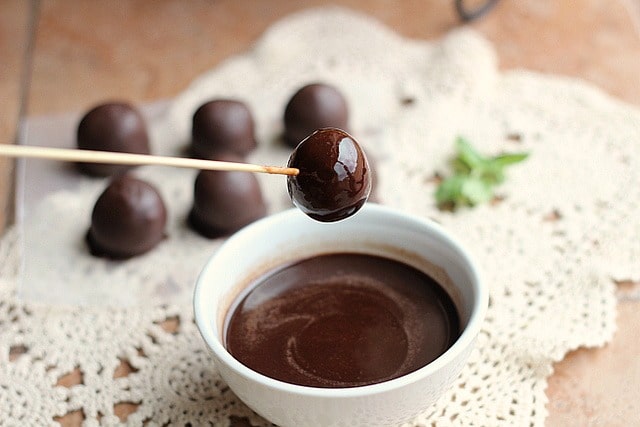 What mom doesn't like bon-bons?...(hello Peggy Bundy). Erase the image you have of the fat, sugar, and dairy-laden death nuggets and give these delicious and healthy treats a try!
3. Raw Fudge Brownies with Chocolate Icing
These are TO LIVE for! Once chilled, the icing imparts a crisp bite just before your teeth sink into the chewy deliciousness of the brownie base. Sure to please any mom!
4. Raw Peppermint Bark Brownies
Just because it's May doesn't mean you can't still enjoy this Christmas-themed dessert...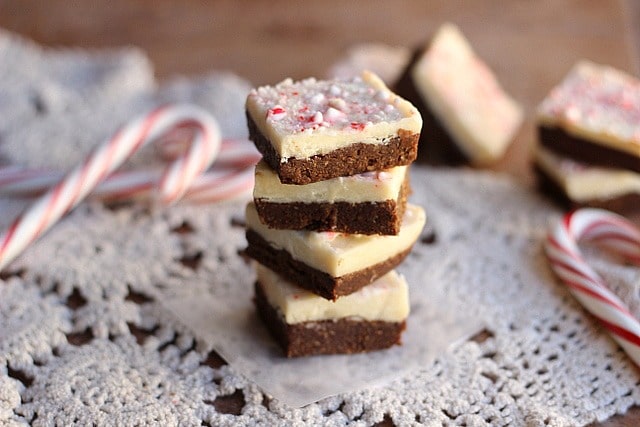 If your mom is a chocolate mint lover like myself, she will LOVE these! One of my favorites on the blog. 🙂
Perhaps you're searching for something truly decadent?...
This chocolate mint pie is dressed to impress!...and it will remind you of your favorite after-dinner mints.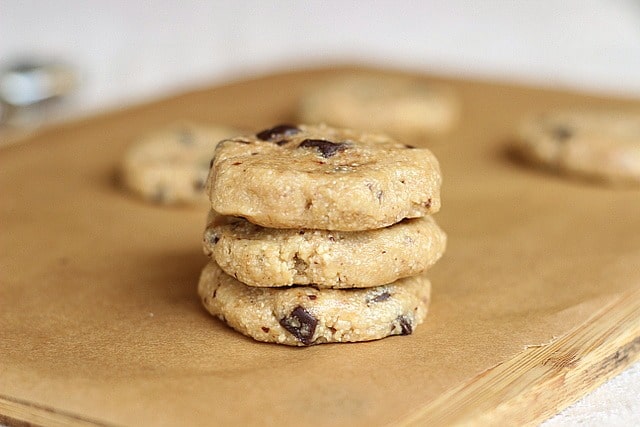 These delicious cookies require few ingredients, NO food processer, and are a cinch to make! A basket of these will please any mama!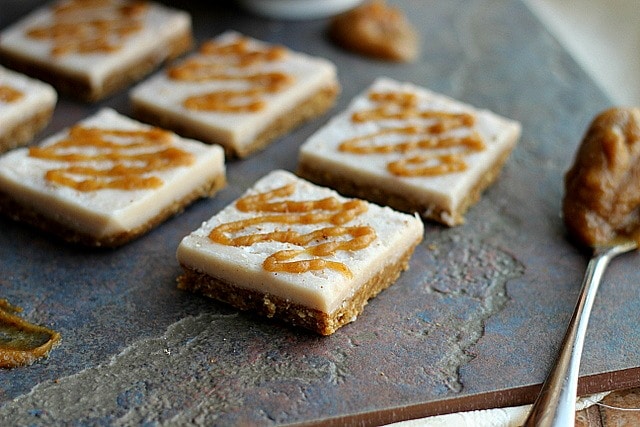 If you're headed over to your mom's for breakfast, perhaps she'd appreciate a healthy alternative to Cinnabon?
The caramel drizzle on here really sets off all of the flavors and makes these look extra special!
8. Chocolate Cheesecake Squares
A little lemon juice in the filling, a chocolat-y spin, and a date-free crust all come together to make a satisfying and delicious alternative to traditional cheesecake.
9. Double Layer Chocolate Chip Cookie Dough Bars
You didn't forget about these, did you?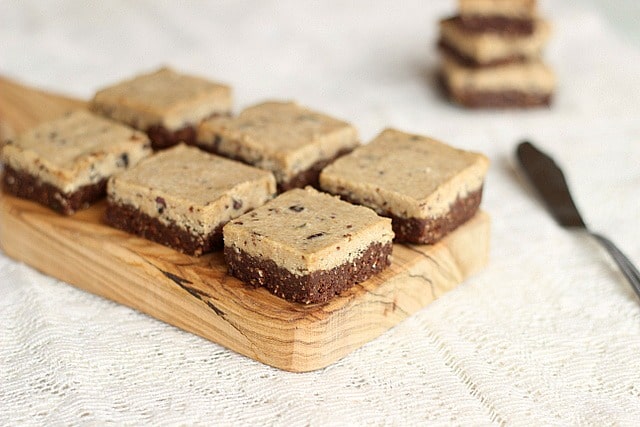 Another favorite of mine, the top cookie dough layer is spread atop a raw, nut-free brownie base making an absolutely incredible dessert for anyone!
10. Chocolate Cookie Dough Candy Bars
My latest raw dessert...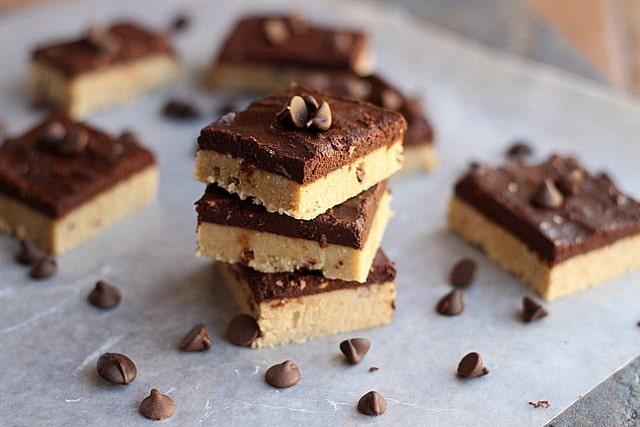 These are nice in that they require NO processing and they make a scrumptious, healthy alternative to the typical gas station candy bars. We CANNOT keep these in the house (hubs steals them all).
Happy happy Mother's Day to all of the mothers, moms, mommies, mamas, mums, grandmas, great-grandmas, step-moms, and mothers-in-law!